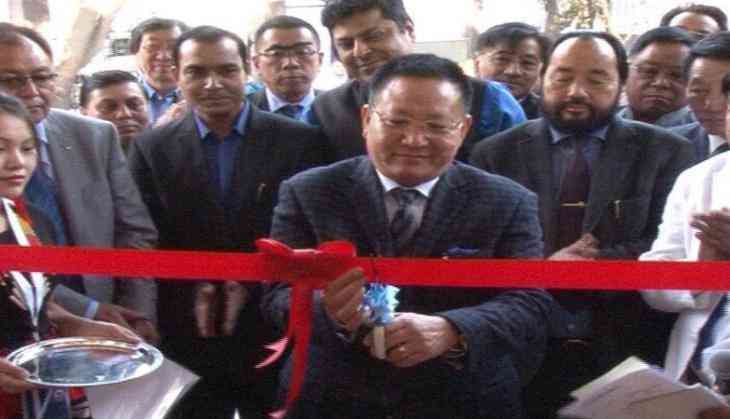 Nagaland Chief Minister T.R. Zeliang, along with a host of state dignitaries, on 28 November inaugurated the 43-room Nagaland State Guest House at RK Puram, here.
The guest house was long awaited by the people of the state as it will act as a safe haven for the visitors from the state.
"My sense of happiness is evident from the fact that the inauguration of it marks the fulfillment of a long awaited dream of the people to have a new state guest house. It was a long felt aspiration to provide affordable accommodations to students, patients, visitors and for touring state government officials to the national capital," Chief Minister T.R. Zeliang said at the inauguration.
Zeliang added that the guest house will serve the manifold purposes for the people of Nagaland and will be a multipurpose premise representing a mini Nagaland.
"It is a Home Away from Home where it will serve as a nerve centre for social and cultural activities of our people. We will also use it as a prayer and worship place in the capital city", he stated.
The project was envisaged and sanctioned in March 2007, but the actual construction could commence only in October 2010 after securing fund from HUDCO and obtaining obligatory clearance from authorities.
When asked about the settlement of the long standing demand of the Naga Peace Accord, Zeliang told ANI, "Hopefully we have been waiting and expecting that something will come out before Christmas or even before election to be held next year".
Commenting on the creation of seven new districts in Manipur which has been opposed by the United Naga Council, Zeliang said, "Hopefully they will arrive to some kind of conclusion. In some districts wrongfully they have demarcated. Some corrective measures are taking place already. The tripartite talks held will definitely come out with a permanent solution".
-ANI