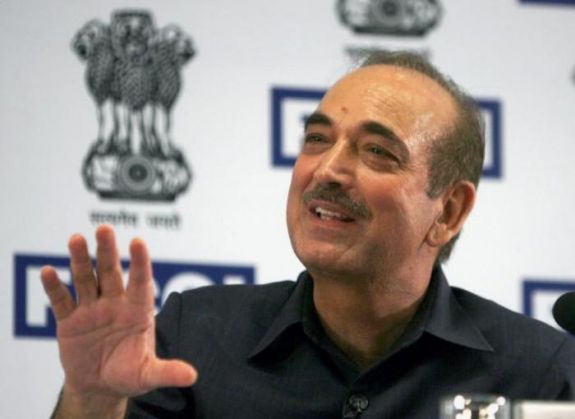 Congress leader Ghulam Nabi Azad said on 14 March that he did not compare the Rashtriya Swayamsevak Sangh (RSS) with the terror outfit Islamic State (IS).
The BJP and RSS had threatened to sue the Congress MP after he said that his party would fight the IS the way it would fight the RSS, the ruling BJP's ideological parent. Azad's remarks had sparked outrage with the BJP and the RSS threating to sue to the leader.
On 14 March, BJP's Mukhtar Abbas Naqvi said in Parliament that Azad must apologise for his statement.
Defending himself, Azad pulled out a CD of his speech and read out the portion which was termed controversial.
"If you find anything wrong, you can move a privilege motion," he told the government.
Azad added that he was being quoted out of context.
"So, we oppose organisations like IS the way we oppose RSS. If those among us, in Islam, too do wrong things, they are no way less than RSS," Azad said at a conference of a Muslim organisation in Delhi on 13 March.
Replying to Azad in the Upper House, finance minister Arun Jaitley said: "I think you have mistakenly given the IS some amount of respectability (by comparing it with the RSS). You should have steered clear of this."