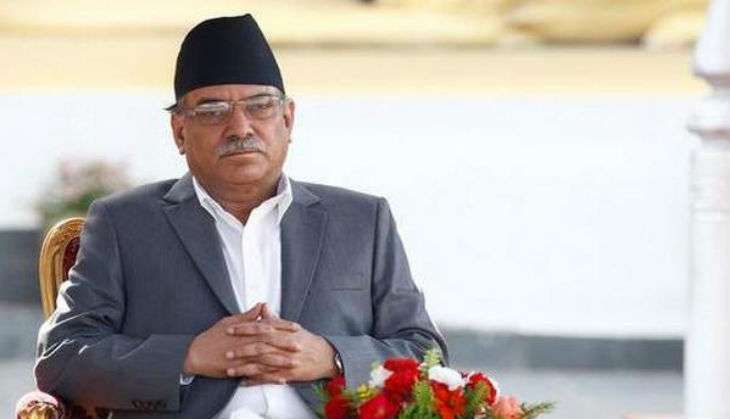 Nepal Prime Minister Pushpa Kamal Dahal will begin a three-day state visit to India from Thursday at the invitation of his Indian counterpart President Pranab Mukherjee and Prime Minister Narendra Modi.
Dahal's visit to India is his first bilateral visit abroad after assuming office for the second time as Nepal's Prime Minister on August 4 this year.
A Ministry of External Affairs (MEA) statement said that Dahal will be accompanied by a high-level delegation.
During his visit, Dahal would hold talks with the Indian leadership. He will also visit the Nathpa Jhakri hydropower project, a concrete gravity dam on the Satluj River in Himachal Pradesh. The primary purpose of the dam is hydroelectric power production and it supplies 1,500 megawatts of power.
Prime Ministers Modi and Dahal will meet for delegation-level talks at Hyderabad House in New Delhi on September 16. That meeting will be followed by a signing of bilateral agreements and the issue of statement to the media. Among the dignitaries expected to call on the Nepal Prime Minister are External Affairs Minister Sushma Swaraj, Home Minister Rajnath Singh, Finance Minister Arun Jaitley and Power Minister Piyush Goyal. Prime Minister Dahal would also call on President Pranab Mukherjee.
His visit to India is expected to provide an opportunity for both sides to discuss issues of mutual interest and concern, as well as seek ways to strengthen the age old, close and friendly ties between the two countries in diverse sectors, the MEA statement said.
As Dahal visits India from Thursday, he has host of issues lined up to deal with, but cementing bilateral ties with New Delhi is high up in his agenda.
He has been warned by his predecessor K.P. Sharma Oli, who is the chairman of the Communist Party of Nepal-Unified Marxist-Leninist (CPN-UML), not to sign any agreement with India that could jeopardise Nepal's independence, sovereignty and territorial integrity.
--ANI