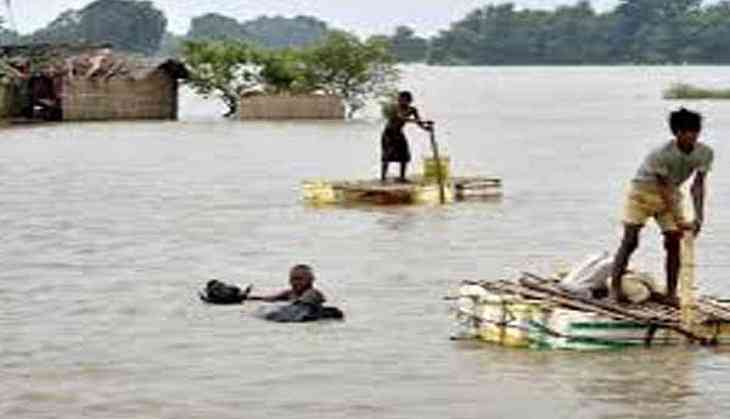 The National Disaster Response Force (NDRF) teams are on war footing to combat the situation in the flood affected areas of Uttar Pradesh, Assam, Bihar and West Bengal and have fanned out its 126 flood rescue teams so far across the country to help the affected people.
After more than 100 deaths in Bihar due to floods this month, the NDRF teams have intensified their rescue operations in the state.
They have deployed 27 teams in the state. Besides rescue operations, they are ferrying relief material and distributed it among the affected people.
They evacuated 7185 people and rescued 25 livestock in the flood affected areas of Supaul, Motihari, Bettiah, Araria among a number of other districts. They are also providing medical assistance to the affected.
The NDRF has deployed 23 teams in Uttar Pradesh and are actively engaged with the rescue operations in the state. They have managed to rescue 3352 people from the districts of Balrampur, Bahraich, Shravasti and a number of other places.
16 rescue teams have been sent to Assam and nearly 500 people have been rescued from the war affected areas of Barpeta and Biswanath.
Seven teams were airlifted from Chennai to assist the already deployed the 19 teams in West Bengal. The teams were deployed in the low-lying areas of Malda and Dinjanpur. Nearly 623 people were deployed from the affected areas.
-ANI