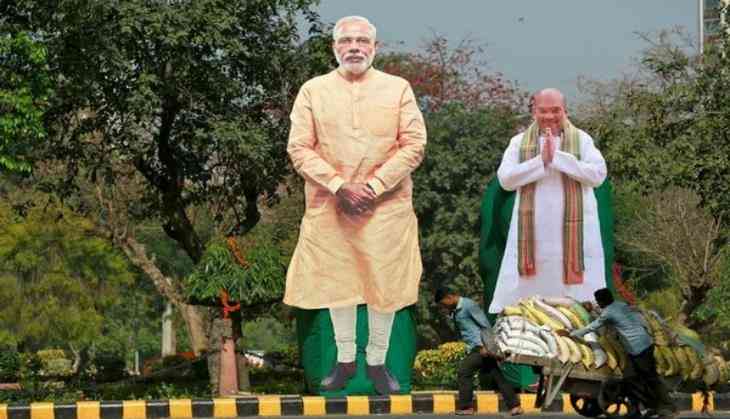 NDA top brass to hold meeting over future strategy (ANI)
A meeting of the top NDA leaders will be held here today and representatives of 32 parties are likely to attend it.
This will be the second such meeting after the Bharatiya Janata Party was voted into power in the 2014 Lok Sabha elections.
The meeting will be chaired by Prime Minister Narendra Modi. Representatives of all the allies of the BJP across the country will participate in the meeting during the evening, followed by a dinner.
According to reports, TDP chief and Andhra Pradesh Chief Minister Chandrababu Naidu and his Jammu and Kashmir counterpart Mehbooba Mufti among others will attend the meeting. Several Chief Ministers have scheduled meeting with the Prime Minister on the sidelines of the meeting.
The leaders will take stock of the political situation and decide on a future strategy of the alliance. Besides that, a number of Union ministers will be present at the meeting.
-ANI