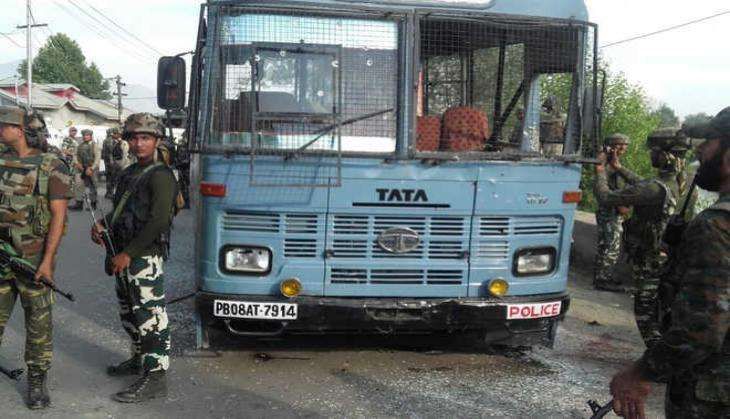 Demanding to know whether the Mehbooba Mufti-led PDP-BJP government in Jammu and Kashmir is for "bullets or dialogue", the opposition National Conference walked out of the J&K assembly on Tuesday.
The NC was reacting to a BJP leader's remark that suggested bombing Pakistan after the Laskar-e-Taiba attack on a CRPF convoy on Saturday, 25 June, killed eight personnel. NC MLA Devinder Rana said that this had created panic among people living in border areas, according to The Economic Times.
"BJP's war cry has triggered panic in border areas of Kalakote, Dalmia and Poonch, which have to bear the brunt of cross-border firing," said Rana. He said that this will not hit Nagpur (where the RSS headquarters are located), but people living in border areas, and added that the NC would not allow the BJP's "goondaism" in the state and the provocation of forces on the other side of the border.
NC legislators also criticised the state government for ordering the police and CID to monitor Friday sermons, profile preachers and record "their political views and affiliations".