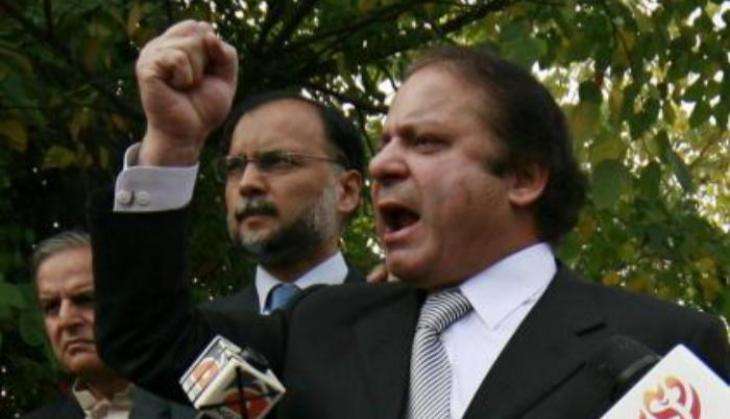 Former foreign secretary Bhupatray Shashank on 12 October said that Pakistan Prime Minister Nawaz Sharif's praise of slain Hizbul Mujahideen commander Burhan Wani suggests that he may have joined the Islamic State, or he is not aware about the difference between the Islamic State, Kashmir and Pakistan.
Shashank told ANI, "Burhan Wani by his own admission was a member of the Islamic State. So, either Nawaz Sharif has joined the Islamic State, or, he thinks there is no difference between Islamic State and Kashmir and Pakistan."
"So, he should make his position clear, what he thinks Pakistan, India and Kashmir should be? Should they all form part of Islamic state? By calling him a hero of Kashmir, does that means he is hero of Pakistan also? Because Pakistan is fighting this war in Kashmir and does he even want whole of India to form a part of Islamic state?" he asked.
Shashank further said that Sharif should make his position clear; otherwise Indian people would give him a befitting reply.
Earlier, Sharif on Monday said that no power in the world can stop Islamabad from supporting the struggle of Kashmiris.
"India is mistaken if it considered that the freedom fight could be equated with terrorism," RadioPakistan quoted him as saying while chairing a central working committee meeting of the PakistanMuslim League (N).
He once again hailed slain terrorist Burhan Wani, who was the commander of Hizbul-Mujahideen terror group, as a freedom fighter and pride of Kashmiri people.
Addressing the meeting, Sharif also said those trying to paralyze the country through their negative politics will miserably fail in their designs.
He further said the government is striving hard to overcome all challenges including terrorism and energy shortages, adding that the economy of the country has been strengthened as a result of effective policies.
--ANI