Pakistan Prime Minister Nawaz Sharif has written a letter to Kashmiri separatist organisation Dukhtaran-e-Millat chief Asiya Andrabi, appreciating her 'struggle in the valley'.
The letter, which is dated 30 September, was published by Radio Pakistan on 16 November. Sharif lauded Andrabi for "reposing trust on Pakistan's policies towards Kashmir issue," says a report by The Hindu.
"Pakistan doesn't see the Kashmir dispute as a geographical issue, but an unfinished agenda of 1947 Partition Plan. The essence of the principles of partition is that the Muslim-majority state of Kashmir should be given the right to self-determination. This right has been recognised by the entire world through the forum of United Nations. India itself has promised the world community that Kashmir would be given the right to choose its political future through the exercise of self-determination," read the letter as claimed by the report.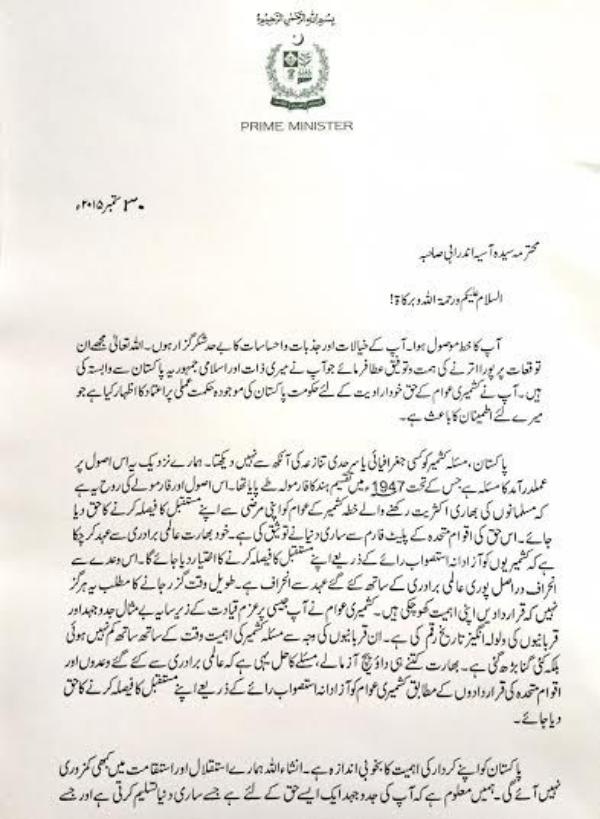 Reportedly, the letter also stated that Pakistan would continue with its political and diplomatic support to Kashmiris fighting for 'freedom'.
Asiya Andrabi, on 14 August, had unfurled Pakistan's flag in the valley and sang the country's national anthem.