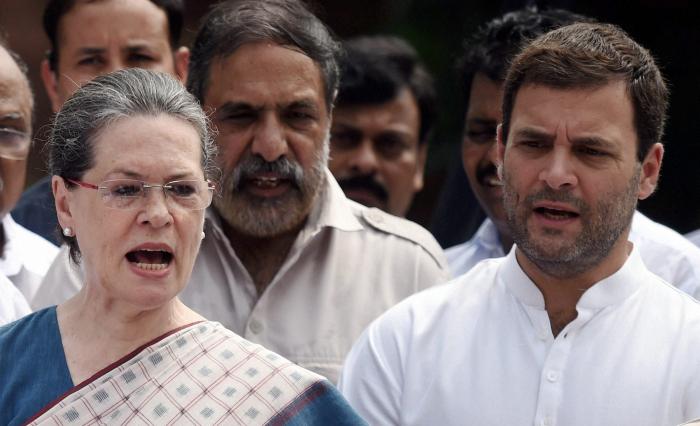 Congress President Sonia Gandhi and party vice-president Rahul Gandhi will have to appear before the trial court on 19 December in the National Herald case.
They have been accused of allegedly cheating and misappropriating funds in order to take control of the now- defunct National Herald newspaper.
This comes a day after the Delhi High Court rejected the Gandhi's plea seeking an exemption from appearing in person.
However, their counsel and Congress party leader Abhishek Manu Singhvi was quick to see a political vendetta angle to the case.
Speaking to reporters outside the court, Singhvi said: "The ruling party in power using proxy litigation to attack senior Congress persons out of political malice.This is political vendetta at its worst. Dr Swamy, the complaint is a senior member of the BJP Central Committee".
Singhvi said he told the court that Rahul Gandhi and Sonia Gandhi were willing to appear before the court and that they had no intentions of evading trial.
Reacting to the development Sonia Gandhi told reporters outside Parliament: "I am Indira Gandhi's daughter-in-law. I am not scared of anyone."
The Congress disrupted both houses of Parliament on the issue of "political vendetta" in National Herald case.
Also Read: Sonia, Rahul to appear before court, but what is the National Herald Case?