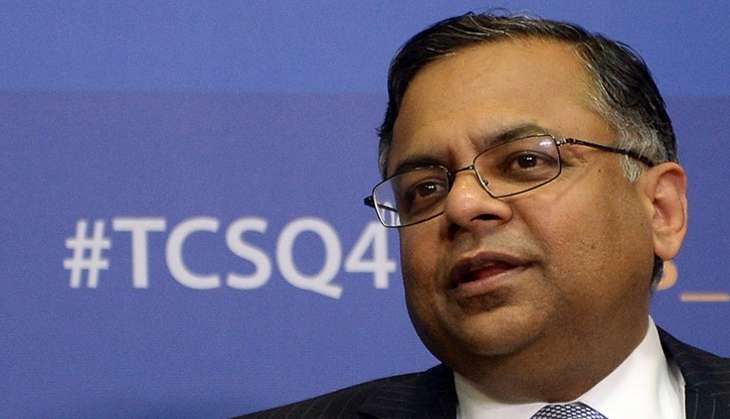 Natarajan Chandrasekaran, CEO and Managaing Director of Tata Consultacy Servics, has been appointed as the new Chairman of Tata Sons. The appointment has come roughly three months after former Chairman Cyrus Mistry was sacked.
According to media reports, a selection panel unanimously recommended Chandrasekaran as chairman. A statement read, "Chandrasekar has displayed exemplary leadership as TCS CEO and MD."
Noel Tata and Ajay Piramel were also believed to be contenders for the position. The current CFO and VP at TCS, Rajesh Gopinathan, is likely to take the position of CEO after Chandrasekaran's move, reported MoneyControl.
Ratan Tata has been serving as interim Chairman since the Tata Group removed Cyrus Mistry on 24 October. According to sources, the Tata Sons Board may create a new position of Vice-Chairman and expand the top deck.
The USD 103-billion conglomerate had earlier set a February deadline to finalise a Chairman for holding Tata Sons.
People familiar with the matter said the five-member selection committee comprising interim Chairman Ratan Tata, TVS Group Chairman Venu Srinivasan, Bain Capital's Amit Chandra, Ronen Sen and Lord Kumar Bhattacharyya, had held several meetings in recent weeks to zero in on a new pick.
--with agency inputs