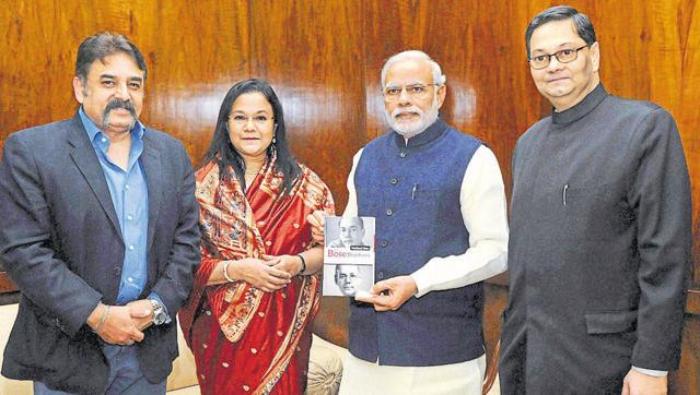 Prime Minister Modi reassured the kin of Netaji Subhas Chandra Bose on 16 Dec that the Centre had initiated a dialogue with Russian President Vladimir Putin on accessing KGB files pertaining to the late freedom fighter.
Bose's grand nephew Chandra Bose and grand niece Madhuri Bose met the PM at his office and spoke for 33 minutes on the issue.
According to media reports, the PM also informed Bose's kin that External Affairs Minister Sushma Swaraj has written to Japan, Russia, Britain and Germany to get access to the files in their respective countries.
"We requested the PM to pursue the KGB files personally with Putin when he visits that country this month. He said that a dialogue with the Russian president has already been initiated. Secret files with KGB are of immense importance regarding Netaji's disappearance," Chandra Bose told the HT.
The Centre will reportedly declassify 200 files related to Netaji on January 23, his birth anniversary.