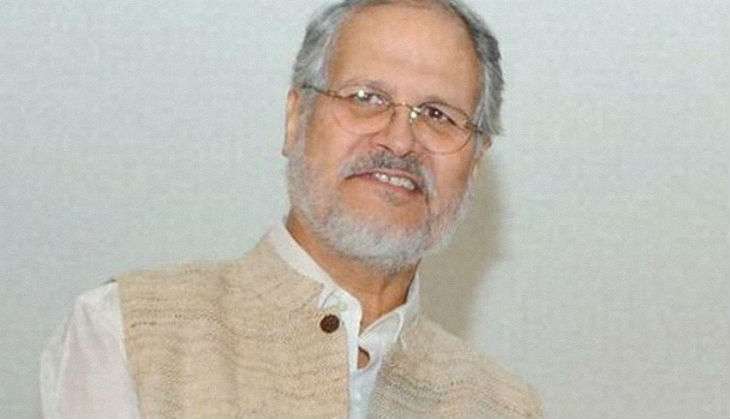 After Lieutenant Governor Najeeb Jung stated that around 400 files of the Delhi Government show "grave misdemeanours" and that they were in the process of being referred to the CBI for investigation, the Aam Aadmi Party (AAP) government today accused the former of openly threatening the democratically elected government. AAP added that it "unmasks the ulterior motive" behind setting up of the three-member Shunglu Committee.
"It is a matter of deep regret that the Central government's appointee, the Hon'ble Lieutenant Governor of Delhi, Najeeb Jung, is openly threatening to unleash the CBI upon the democratically elected government of Delhi," said the Arvind Kejriwal-led government in a statement issued here.
The Delhi Government added, "The unfortunate statement of Jung was issued through an official press release. All major newspapers and TV channels have prominently published the said statement. It is a new low in the already blatant politicisation and misuse of the premier investigation agency of the country. Besides, it also unmasks the ulterior motive behind setting up of the three-member Shunglu Committee, whose formation was anyway in violation of the Constitution of India and the GNCTD Act."
The Council of Ministers of the Delhi Government had on Friday advised the Lieutenant Governor to dissolve this committee and return the 400 odd files "illegally" impounded by him, the statement claimed, adding that the Council had noted with deep concern as to how the Committee's illegal functioning was crippling various ongoing projects of public welfare.
"But instead of addressing the constitutional issues of legality and propriety raised by the Government of Delhi, Jung regretfully chose to respond in an unconstitutional and partisan manner. His public statement only goes to highlight the deep crisis in our federal democracy," said the AAP government.
The government alleged that increasingly, the high offices of Governors and Lieutenant Governors are being politically misused to sabotage democratically elected governments.
The Lieutenant Governor in a statement issued on Friday said, "The truth hidden behind the 400-odd files must come out and be brought into public domain. If everything, as claimed, is as per rules, then why is the elected government afraid of the truth coming out? Some misdemeanours are of the gravity that already these matters are in the process of being referred to the CBI for investigation."
--ANI