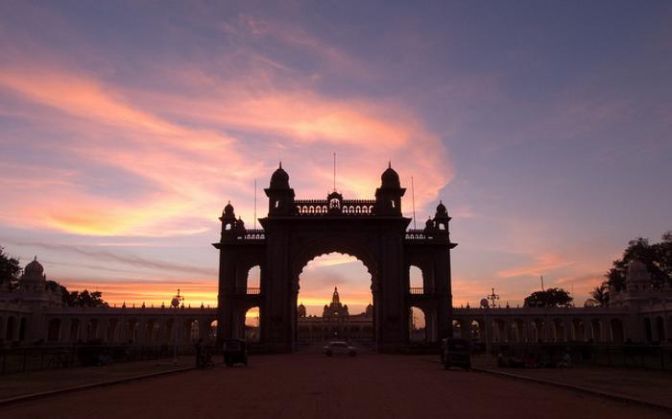 There is a reason for the citizens of Mysore to cheer as their city have been ranked at the top in the Swachh Bharat rankings among 476 cities in the country.
Karnataka has in fact fared well in the rankings with three more places from the States featuring in the top ten tally.
The survey was conducted during 2014-15 and was commissioned by the Ministry of Urban Development as required under the National Sanitation Policy of 2008.
Parameters
The Swachh Bharat Mission is being implemented in urban areas with focus on construction of individual household, community and public toilets to eradicate open defecation and ensure door-to-door collection and disposal of municipal solid waste. All the 476 Class-1 cities have therefore been ranked based on the data pertaining to these elements.
The rankings are based on a total of 42 marks including 20 for open defecation indicators and 22 for solid waste management indicators.
Overall sanitation rankings of these cities based on a total of 100 marks assigned to different parameters covering all aspects would be announced later.
Total cities
Number of cities surveyed in major states include : UP (61), West Bengal (60), Maharashtra (43), Madhya Pradesh (32), Gujarat (30), Andhra Pradesh (30), Tamil Nadu (29), Rajasthan (28), Bihar (27), Karnataka (26), Haryana (20), Punjab (16), Telangana (11), Odisha (10), Jharkhand (10), Chhattisgarh (9) and six each from Kerala, Uttarakhand and North-Eastern states.
And the ranks are-
The city of Mysore leads the cities with minimal open defecation and extensive adoption of solid waste management practices.
The 2-10 ranks are held by Thiruchirapalli (Tamil Nadu), Navi Mumbai, Kochi (Kerala), Hassan, Mandya and Bengaluru from Karnataka, Thiruvananthapuram, Halisahar (West Bengal), and Gangtok (Sikkim) respectively.
Among urban local bodies in the national capital, Delhi Cantonment was ranked 15th in the list and New Delhi Municipal Corporation (NDMC) 16th, while Municipal Corporation of Delhi was at 398th position.
West Bengal has done well in the rankings with 25 cities/towns finding a place in the top 100.
Thirty-nine cities from the southern states were among the top 100, followed by 27 from East, 15 from West, 12 from North and seven from the North-Eastern states.
Fifteen of the 27 capital cities surveyed figured among the top 100 performers while five were ranked beyond 300.
Bengaluru leads the list of capitals at 7th rank while Patna came at the bottom at 429th.
Among the bottom 100 cities, 74 are from North, 21 from East, three from West and two from South
Damoh (Madhya Pradesh) came at the bottom at 476th, preceded by Bhind (MP), Palwal and Bhiwani -- both in Haryana, Chittaurgarh (Rajasthan), Bulandshahr (UP), Neemuch (MP), Rewari (Haryana), Hindaun (Rajasthan) and Sambalpur in Odisha at 467th rank.
The ranking helps in assessing the present situation in these cities so that they can undertake necessary interventions to meet Swachh Bharat Mission targets in urban areas.