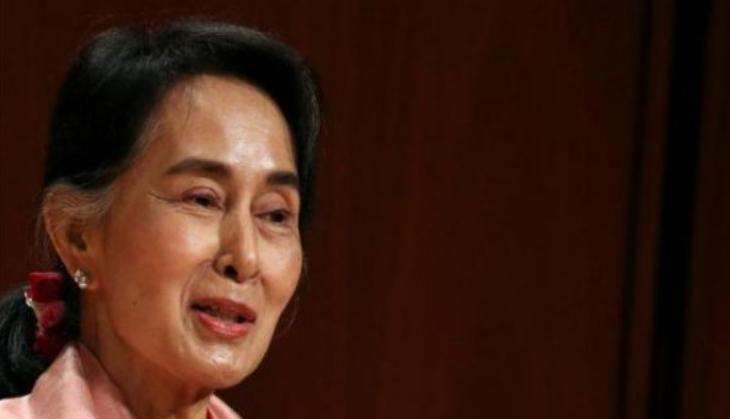 Myanmar's State Counselor and Foreign Minister Aung San Suu Kyi will call on the President Pranab Mukherjee at the Rashtrapati Bhavan on 18 October.
She will also meet Prime Minister Narendra Modi on the last day of her visit on 19 October.
After arriving in the national capital on 17 October after attending the BRICS-BIMSTEC Outreach Summit in Goa, Suu Kyi met Congress President Sonia Gandhi at her residence.
Suu Kyi is accompanied by several ministers and senior officials and her visit will provide an opportunity to discuss issues of mutual interest and seek to further strengthen the close and friendly ties that exist between the two countries.
--ANI