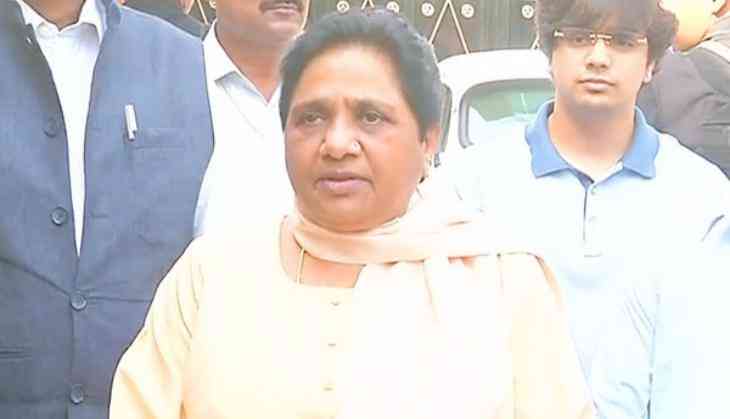 My request to visit Saharanpur via helicopter turned down: Mayawati (ANI)
Ahead of her visit to the trouble-torn area of Saharanpur and meet the Dalit community, Bahujan Samaj Party (BSP) chief Mayawati who asserted today that her request to visit the area in a helicopter was turned down by the city's District Magistrate.
Talking to media here before her visit, Mayawati said, "The BJP Government is dividing the Uttar Pradesh on the grounds of caste and religion. The BJP government is responsible for the recent incident in Saharanpur.
Mayawati also informed that her request to visit Saharanpur via helicopter was turned out by the city's District Magistrate saying that they need to take permission of Uttar Pradesh Chief Minister Yogi Adityanath.
"Now, I am going by road to Saharanpur. If anything happens to me or my party member BJP government will hold the responsibility," she said.
Claiming the BSP to be a disciplined party, the BSP supremo said her party members never took law in their hands.
Meanwhile, the BJP party has advised the former chief minister to shun caste politics and help the Yogi Adityanath-led government to maintain peace and harmony in the state.
A man was killed and at least 15 others were injured in clashes at Shabirpur village of Saharanpur on Friday when Dalits objected to a procession taken out by Thakurs to commemorate the birth anniversary of Rajput king Maharana Pratap.
This was the second clash in Saharanpur in a fortnight involving Dalits.
-ANI