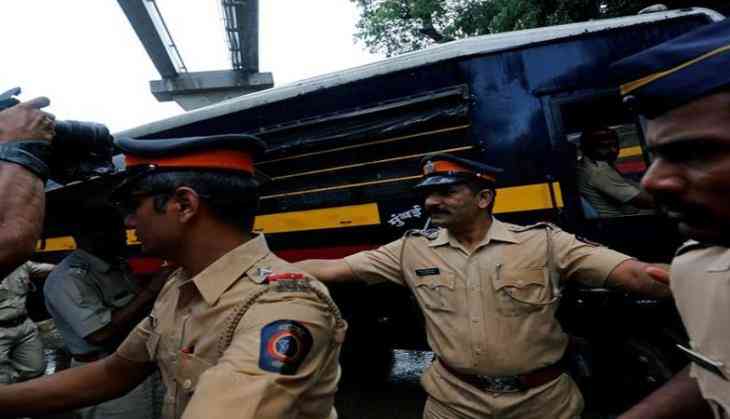 Maharashtra's capital Mumbai, known as Bombay on March 12 1993 was rocked by serial bomb blasts in which 257 people were killed and 713 were grievously injured. After 24 years, a Terrorist and Disruptive Activities (Prevention) TADA court in Mumbai on 7 September sentenced Firoz Abdul Rashid Khan and Tahir Merchant to death, while Abu Salem and Karimullah Khan both got life in prison.
Underworld don Dawood Ibrahim and the Memon family are believed to be the masterminds behind the attack. While Dawood, Tiger and Ayub Memon are absconding, authorities nabbed Yakub Memon. Yakub was sentenced to death and hanged on 30 July, 2015 in Nagpur Jail.
Here is the timeline of the case
12 March, 1993: At 1:30 p.m. a powerful car bomb exploded in the basement of the Bombay Stock Exchange building, kills 50 people. About 30 minutes later, another car bomb explodes in front of the Mandvi Branch Corporation Bank near Masjid. And, from 1:30 p.m. to 3:40 p.m. a total of 13 bombs exploded throughout Mumbai. In total, 257 people were killed and 713 were grievously injured.
19 April, 1993: Bollywood actor Sanjay Dutt, son of late actor and Congress leader Sunil Dutt, was arrested on charges of illegal possession of a 9mm pistol and AK-56 rifle and ammunition. A week later, the actor confessed about possession of arms and destroying it and was later granted bail by Bombay High Court.
4 November, 1993: Mumbai crime branch files primary charge sheet naming 189 accused, including Sanjay Dutt.
19 November, 1993: Case handed over to the Central Bureau of Investigation (CBI).
1 April, 1994: TADA court shifts from city's sessions and civil court to a separate building inside the premises of the Arthur Road Central Jail.
10 April, 1995: The TADA court discharges 26 accused in the case and framed charges against the remaining. The Supreme Court later discharges Abu Azmi (now Samajwadi Party leader) and Amjed Meher Baux.
19 April, 1995: Trial commences.
30 June, 1995: Two accused, Mohammed Jameel and Usman Jhankanan, turn approvers in the case.
14 October, 1995: Supreme Court grants bail to actor Sanjay Dutt.
October, 2000: Examination of prosecution witnesses ends.
18 October, 2001: Prosecution completes arguments.
9 November , 2001: Defence starts arguments.
22 August, 2002: Defence closes arguments.
March 2003: The court separates gangster Mustafa Dossa's trial in the case.
September 2003: Trial ends. Court reserves Judgement.
13 June, 2006: Gangster Abu Salem's trial separated.
12 September, 2006: Judge P.D Kode pronounces Tiger Memon, Yakub Memon and two more of their family members guilty in the case, and acquits three. Twelve convicts awarded death penalty and 20 given life sentence.
1 November, 2011: Supreme Court begins hearing on appeals filed by the 100 convicts as well as the state.
21 March, 2013: SC upholds death sentence of convict Yakub Memon, brother of Tiger Memon, and commutes death sentence of 10 convicts to life term. Life imprisonment of 16 out of 18 convicts also upheld. Sanjay Dutt also convicted to 5 years of jail.
16 May, 2013: Sanjay Dutt surrenders to Mumbai police.
December 2014: Sanjay Dutt given furlough.
February 2016: Sanjay Dutt released from Yerwada jail.
9 September , 2017: A special TADA court pronounces the punishment for six convicts. Karimullah Shaikh and Abu Salem were sentenced to life imprisonment, Riyaz Ahmed Siddiqui to 10 years in prison and Tahir Merchant and Firoz Abdul Rashid Khan to death. Abdul Qayoom acquitted.
-ANI