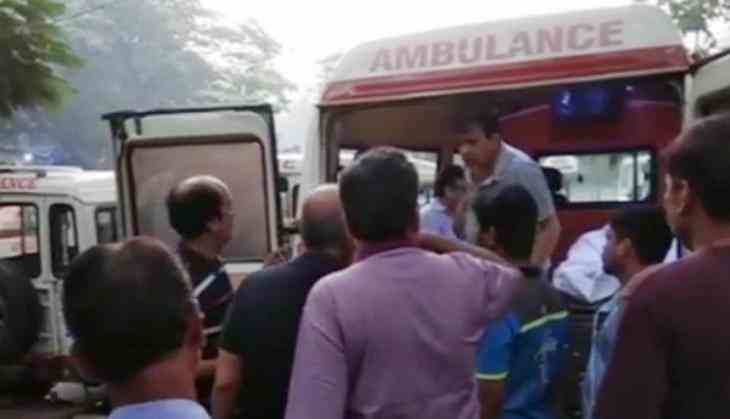 Mumbai Kamala Mill fire: 'Suffocation' caused deaths
Post mortem reports of those died in Kamala mill blaze in Mumbai have revealed that suffocation was the cause behind all deaths.
Dr Rajesh Dere of King Edward Memorial (KEM) hospital who performed the post-mortems confirmed the cause of deaths.
The massive fire in Kamala Mills Compound in the Lower Parel area has claimed fourteen lives.
The Brihanmumbai Municipal Corporation (BMC) in a press release also said that fourteen people have suffered injuries, out of which two are in a critical condition.
11 of the deceased have been indentified; however, identity of three still remains unknown.
Meanwhile, transmission of the TV channels ET Now, Mirror Now, Zoom and TV9 Marathi located near the accident spot have also been affected due to the fire.
A huge fire broke out at Kamla Mills compound of Mumbai in the wee hours of Friday.
-ANI