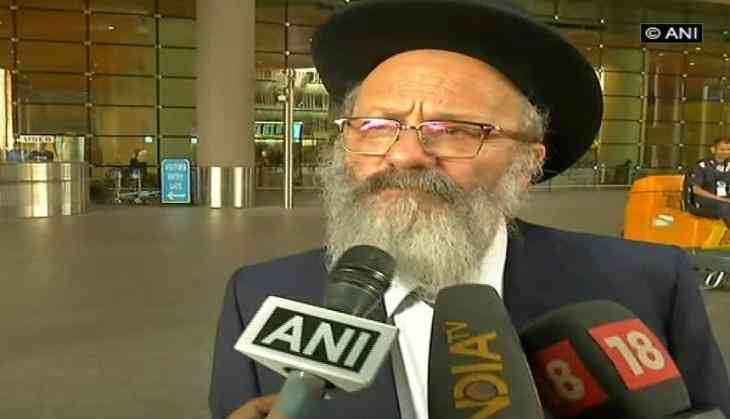 Grandfather of Moshe Holtzberg, who arrived in Mumbai nine years after he lost his parents during the 26/11 Mumbai terror attacks in 2008, on 16 January said that Mumbai is a lot safer now.
Calling it a special day, Rabbi Holztberg Nachman, Grandfather of Moshe Holtzberg said, "This is a very special day. Thank God that Moshe could come again. Mumbai is a lot safer now."
He also said that Moshe is happy to be here, but tired to talk at the moment.
Moshe is all set to return to Nariman House- his home and one of the sites that terrorists chose for bloodbath.
He was only two when terrorists killed his parents at Mumbai's Jewish house. Then 'Baby Moshe' became a face of the innocent victims of ruthless terrorism.
Moshe's parents had moved to Mumbai seven years before the attack to work at the Chabad House. After the attack, Moshe's maternal grandparents took him to Afula, a city in Israel for his safety and comfort.
-ANI