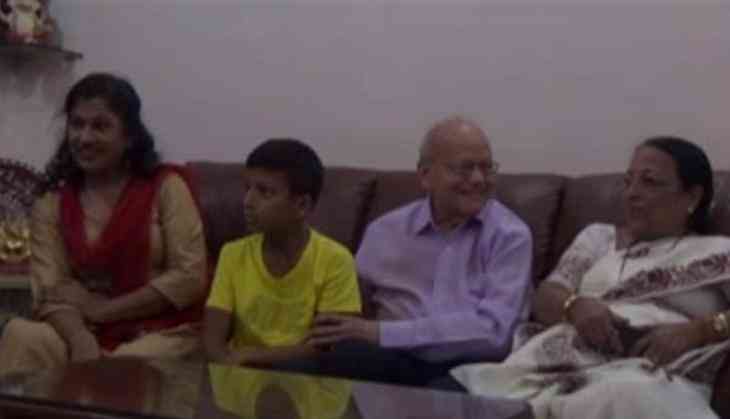 With Indian-origin minister Leo Varadkar being widely tipped to become the next Prime Minister of Ireland, his family in Mumbai is much elated and praying for his win.
Describing how a young Leo was always been interested in politics, his uncle Avinash Varadkar told ANI that once when he visited Leo's family in Ireland back in 1998, even then as a child, Leo talked about politics.
"We are happy that he is a member of our family who is going to script history and become the world's youngest prime minister. Our wishes are with him," Leo's cousin Shubhada Varadkar told ANI.
Leo was born in Dublin in 1979, the son of an Irish Catholic nurse from County Waterford and a Hindu doctor from Mumbai, India. His parents met in England in the 1960s and lived in India for a time before moving to Ireland.
Leo, who is openly gay, was elected on 2 June as leader of Ireland's Fine Gael, the country's biggest political party.
He will be Ireland's first gay prime minister and also become the country's youngest leader at an age of 38. He will also be the first from an ethnic minority background. His position will be confirmed later this month when parliament resumes after a break.
Varadkar is likely to succeed Enda Kenny, who has stepped down in May, following him involvement in a corruption scandal.
Varadkar secured 60 percent of the total weighted vote in the contest while his only rival Simon Coveney, minister for housing, planning, community and local government, only took 40 percent.
Varadkar presents himself as conservative on issues like the economy and law and order. As he was campaigning for the party leadership, he used his cabinet position as minister for social protection to start a high-profile campaign against welfare fraud, which was seen as a gesture to appeal to Fine Gael's right-wing supporters.
In 2015, Varadkar was widely praised for bravery and honesty when he said publicly spoke about his orientation, the first Irish government minister to do so.
Though the Fine Gael party and its allies have the largest bloc of seats in Parliament, they do not command a majority. Even so, opposition parties are not expected to block Varadkar's formal election as prime minister.
-ANI