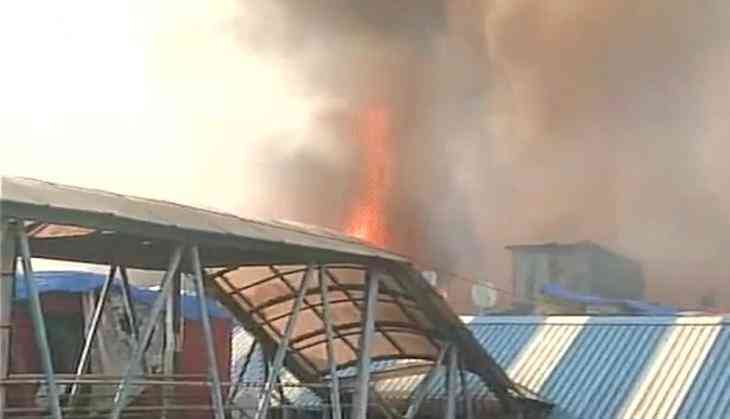 In a tragic incident took place in near Mumbai's Bandra railway station, a major fire broke out during a demolition drive that was by the municipal corporation in the area.
#Mumbai: Fire broke out in Behrampada near #Bandra station. 16 fire engines, 12 Water tankers at the spot pic.twitter.com/Lq7RBtN4Nz

— ANI (@ANI) October 26, 2017
According to the reports, fire engines and jumbo tankers have been reached on the spot.
Roaring fire right next to #Bandra East local train station ... Looks bad..police not allowing any1 to get down 4m East side .. pic.twitter.com/YDIVjlx0Vr

— Faridoon Shahryar (@iFaridoon) October 26, 2017
Fire confined to hutments in area of about 300x300 & Skywalk of railway station. Fire spreading towards South, North & East side: MFB pic.twitter.com/fwjAhYZ71u

— ANI (@ANI) October 26, 2017
As per the footage in above video, people of slum were seen rushing out of their houses.
The exit gate of Bandra railway station has been closed for public use due to the fire.
Meanwhile, no railway lines have been affected in the wake of this incident, Western Railway PRO said.