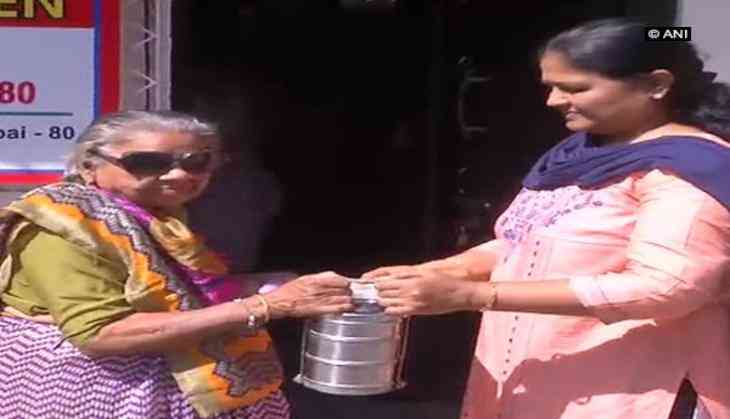 A middle-aged couple - Damayanti and her husband Pradeep Tanna - has been running a tiffin service for the last five years in Mumbai for abandoned senior citizens in memory of their son, who died in a train accident in 2011.
The couple lost their 23-year-old son Nimesh, after he fell from a moving train. They named their trust after his name.
The couple serves free lunches to 110 senior citizens in their area.
"We provide cooked meals to 110 senior citizens and every month we provide food grains to 100 people so that they can cook food themselves. We also provide clothes, books, stationery items to needy kids in tribal areas. We decided to serve free dabbas (lunch boxes) to elderly people, who have been abandoned by their children or have lost their children or dear ones like us or are staying alone," Damayanti Tanna told ANI.
She further said, "We do all this by ourselves and whatever help we receive from our friends and relatives."
Father Pradeep Tanna said that the trust never differentiates between class, creed or religion.
"We were broken after our son's death and didn't know what to do. We decided to not just live life, but also keep our son's memory alive. After one and half years, my wife suggested that we do this. We never differentiate between caste, creed or religion. We provide food only to those, who are above 60 years of age and need food. We have been doing this for the last five years," he said.
-ANI