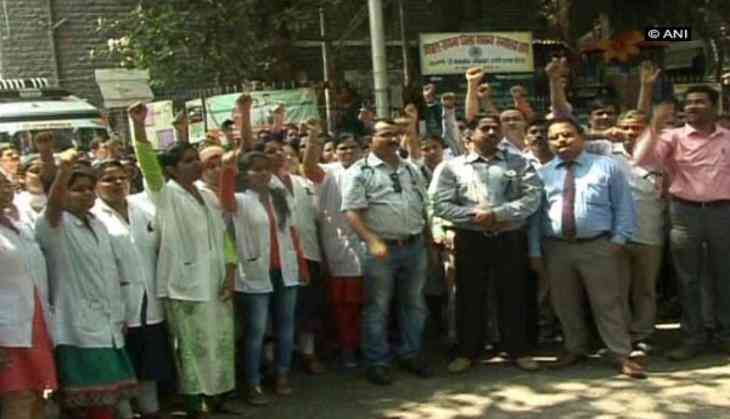 Mumbai Civil Hospital doctors on Thursday staged a protest in Thane against attacks two doctors yesterday.
Dr. Javed Shaikh and Dr. Dibanaz Ansari were attacked by a local goon who had come to the hospital for treatment.
The doctors demanded the arrest of the accused.
Maharashtra's resident doctors earlier on Saturday called off their strike and re-joined their duties with immediate effect in the wee hours on Saturday.
The announcement was made after meeting Medical Education Minister Girish Mahajan has accepted all the demands put forward by doctors.
-ANI