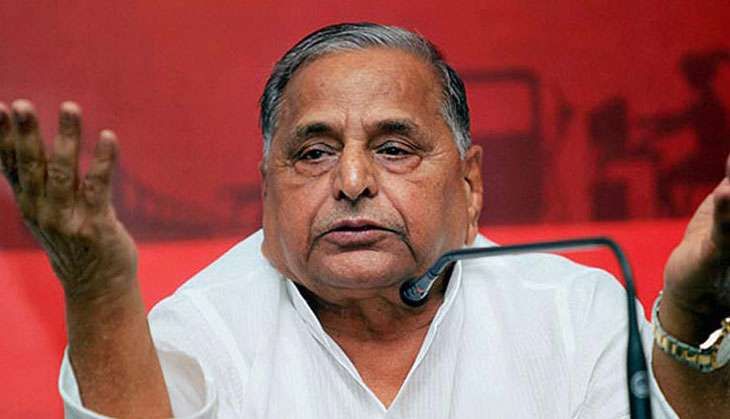 In the face of strong opposition to the Uniform Civil Code by Muslim outfits, Samajwadi Party supremo Mulayam Singh Yadav on 14 October said the issue should be left to religious leaders.
"I will not say much on this issue but there should not be any dispute on it. The issue of Uniform Civil Code should be left to religious leaders. On the issues of country and humanity, everyone should be united," Yadav told reporters when asked about his views on the ongoing debate over Uniform Civil Code.
This issue was raked up earlier as well he said, and recalled a programme in Pune in which social thinker late Ram Manohar Lohia was the speaker.
"There was a tension among Hindus and Muslims on this issue but a large number of people gathered to hear Lohiaji, who said that the Quran, Gita and Ramayana -- all teach us a lesson of humanity. Everyone should hold the rope of religion and live unitedly," he said.
"As a result of Lohiaji's speech, tension vanished the next day," he said.
The All India Muslim Personal Law Board (AIMPLB), along with several other organisations associated with the Muslim community, had opposed the Law Commission's questionnaire on the possibility of a UCC and accused the Modi government of waging a "war" against the community.
Also Read: Stop politicising Uniform Civil Code: Venkaiah Naidu urges AIMPLB
--PTI