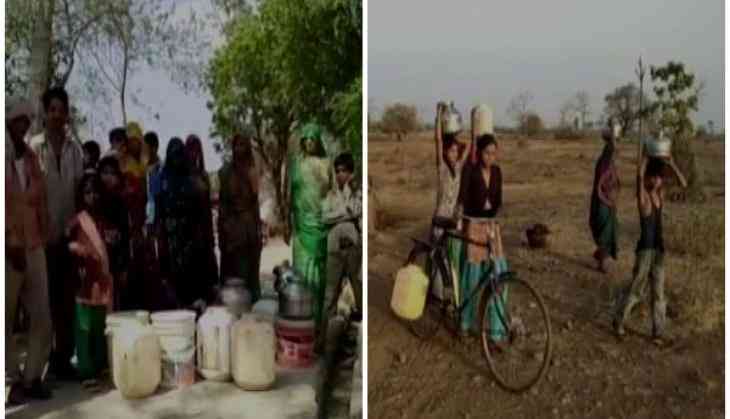 MP: No brides for men in water crises hit Chattarpur
Water scarcity in Madhya Pradesh's Chhatarpur district has created an unforeseen problem for young lads as families are not willing to marry off their daughters.
'A wedding was lately cancelled as there was an acute water problem in the area. Nobody is ready to marry off their daughters here,' a Buxwaha resident.
Buxwaha village of Chhatarpur district is facing a severe water crises. A village with population of one thousand is devoid of water pipelines. People, therefore, have to travel far to get water. The place earlier had two hand pumps that have run dry.
Jassu Ahriwar' son's wedding was called off due to water scarcity.
Ahriwal told ANI, ' The girl's family had a strong liking for the boy and the family, given the state of water supply, things did not work out between the two sides and wedding was cancelled.'
Panchayat Head Rajesh Prajapati blamed it on the policies of the state government and cited the dropped water levels in the area as two reasons for acute water shortage.
'Besides, this region is mountainous and has already been declared parched. It might be happening that young lads are facing issues with respect to marriages as you guys have reported. We will take care of it and ensure that the issue is resolved and people live a happy life thereafter,' Prajapati added.
-ANI