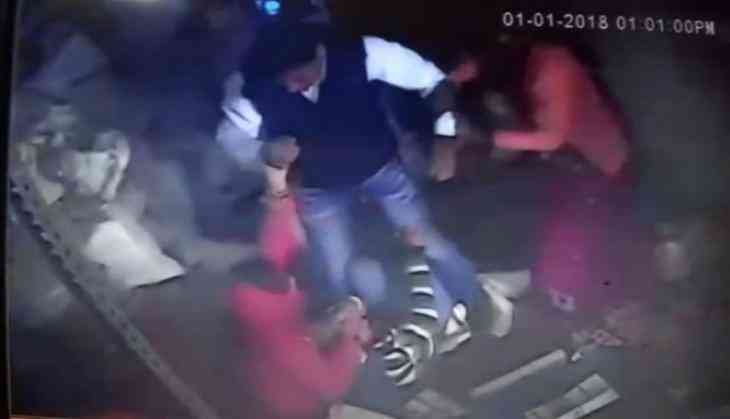 In a shocking video that has gone viral, the owner of a spice factory in Sagar was seen mercilessly beating a woman employee.
The 19-year-old was assaulted after she raised an objection to the harassment by the factory owner.
"He was behaving very weirdly and I was not comfortable with it. When I said that I am going to tell about this to my parents, he threatened me and said that his company will shut down if something like this happens," said the victim.
"I came home and narrated this incident to my parents. My mother said that she will talk to him, but couldn't go. I just wanted to know why he was making such comments and so I went to meet him. It is when the owner caught me and thrashed me", she added.
The CCTV camera installed inside the factory premises captured the entire episode.
"We have filed a case of harassment and assault. we are trying to locate the accused. He will be arrested soon", said the police.
The police is trying to locate the factory owner who is at large.
-ANI