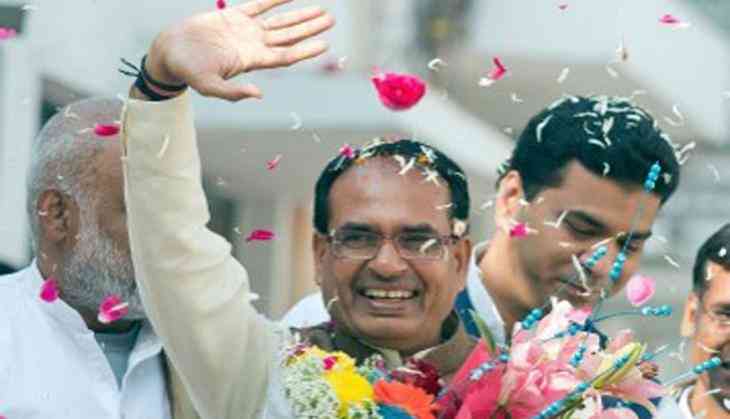 In the last leg of assembly election in Madhya Pradesh, CM Shivraj Singh Chouhan has teared into the Congress party with allegations of destroying the state and maligning him for developing the state.
Chouhan, who addressed 6 election rallies on Sunday, said in Khandwa that "It is Congress party which is responsible for the destruction of Madhya Pradesh. Congress is now running a campaign that there is anger. I want to ask people if they are angry with me. It is not people but the Congress which is furious."
The Madhya Pradesh election is scheduled for November 28 and the campaigning ends today; the result of the polls will be declared on December 11.
The Chief Minister has been battling with the high rate of anti-incumbency in the state after 3 continuous term in the office, and the protest by farmers in Mandsaur in 2016, which led to the killing of 6 farmers are also reeling stress and pressure on the BJP.
CM Chouhan today said, "They are furious because they gave me potholed roads and I constructed 1.5 lakh kilometers of excellent roads and gave it to the public. Congress is furious because they plunged Madhya Pradesh in darkness and we provided excellent power supply to the public. They are worried and hence making allegations."
Shivraj announced some sops for the students of school and colleges and promised to develop the education system. He said, "My government is resolved to bear the higher education expenses of students of the state who score good marks. The daughters of this state who get 75 per cent marks in the 12th standard will be provided with a scooty by the government," as reported by the NDTV.
Also read: Ayodhya: Union Minister Uma Bharti says, 'BJP doesn't have a patent over Ram Mandir'; invites Owaisi, Azam