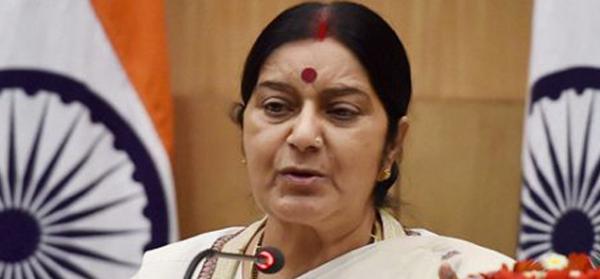 The mother of Indian citizen Hamid Ansari who has been detained as an undertrial in Pakistan after he crossed the border for romance, has approached External Affairs Minister Sushma Swaraj to take up the case on humanitarian grounds, reports The Indian Express.
Mumbai-based Fauzia Ansari met Swaraj on Friday when she visited the city. "It was a brief meeting," said Fauzia. "I requested her if I could talk to my son over the phone whenever an official from the High Commission plans to meet Hamid. She (Sushma . responded with a warm hug and assured me that she would look into the matter. She told me that her ministry was aware of the case."
Hamid Ansari had left home on 5 November 2012, apparently headed to Afghanistan in search of a job. But the then 27-year-old had actually planned to cross the Afghanistan-Pakistan border and marry the Pakistani woman he loved.
Indian High Commission officials in Pakistan believe he was arrested for entering the country illegally.
"If I manage to get a visa this time, I would be able to see my son. I hope the Indian authorities consider my plea and help me get visa," said Fauzia. Fauzia claimed that she had applied for a visa more than 20 times and been rejected every time.