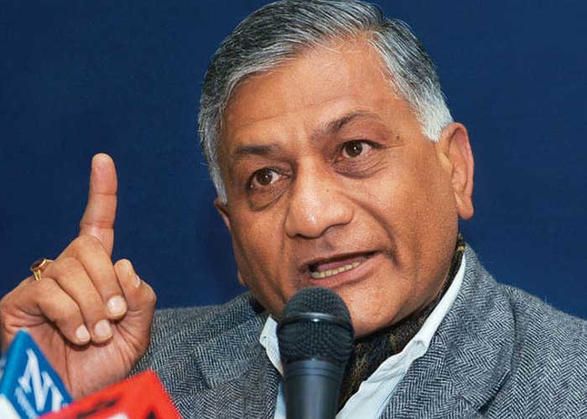 On 29 May, Minister of state for External Affair General (Retd) VK Singh, said that the attacks on African nationals in Rajpur Khurd village were not racially-motivated. He took to Twitter to say that media was blowing the matter out of proportion.
Had detailed discussion with Delhi Police and found that media blowing up minor scuffle as attack on African nationals in Rajpur Khurd

— Vijay Kumar Singh (@Gen_VKSingh) May 29, 2016
Why is media doing this? As responsible citizens let us question them and their motives

— Vijay Kumar Singh (@Gen_VKSingh) May 29, 2016
A number of African nationals were reportedly attacked on the night of 26 May in the Rajpur Khurd village in Chattarpur.
Reports are unclear on the exact number of people who were attacked, with some pegging the number to be as high as 12.
Earlier today, External Affairs Minister Sushma Swaraj said that she had directed VK Singh and MEA Secretary (Economic Relations) Amar Sinha to meet the victims, who have said they will hold a protest demonstration at Jantar Mantar on 31 May.
In the past, VK Singh had termed the murder of the Congolese student in Delhi as a "one-off situation" as he asked the Indians staying in Africa to be careful, apprehending backlash over the incident.
--With agency inputs