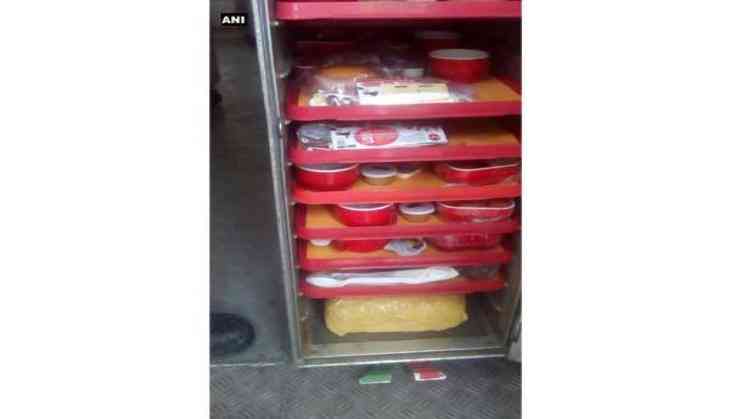 Morphine recovered from Air India catering trolley
A packet containing Morphine was recovered from the catering trolley of New Delhi-bound Air India flight.
The packet was found in Chennai-New Delhi Air India flight No.440 on Wednesday.
While shifting the catering trolley, a supervisor noticed two packets, wrapped in black tape, were hidden beneath catering cutlery.
Following which the supervisor informed Narcotics Control Bureau (NCB) officials about the matter.
The NCB officials, after checking and weighing the packets, revealed that it contained a mixture of Morphine.
For further examination, NCB officials took a sample of contraband for testing in lab and deposited the remaining material in Customs warehouse.
The NCB officials are further investigating the matter.
-ANI