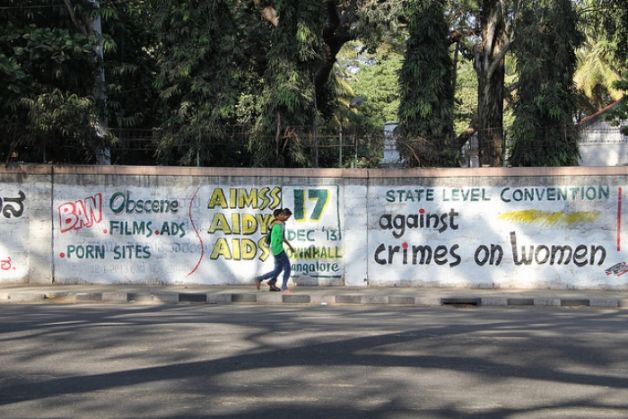 India has seen more than 9700 reported cases of atrocities against women in the past four months, with Uttar Pradesh seeing the highest number of human rights violations against women. These numbers were declared by Women and Child Development Minister Maneka Gandhi in the Lok Sabha today. The reasons for violation of women rights include 'domestic violence, outraging the modesty of women, dowry harassment, property dispute, rape'.
As per the state and union territory-wise data, Uttar Pradesh has seen the highest number of women rights violation cases so far this financial year at 6,110, followed by Delhi (1,179), Haryana (504), Rajasthan (447) and Bihar (256).
Together, in the last three financial years and so far this fiscal, the total number of such cases in Uttar Pradesh stood at 44,328.
"The National Commission for Women has registered 16,584, 22,422, 32,118 and 9,786 cases of violation of rights of women in 2012-13, 2013-14, 2014-15 and 2015-16 (till date), respectively," Gandhi said during Question Hour.
According to the Minister, action taken by the Commission include forwarding the complaints to concerned authorities.
Other actions taken by the government include enforcement and implementation of laws and programme for the protection of women such as Protection of Women from Domestic Violence Act, 2005, Dowry Prohibition Act, 1961, Sexual Harassment at Workplace (Prevention, Prohibition and Redressal) Act, 2013 and women helplines, she added.With regard to violation of child rights, Gandhi said 2,270 cases have been reported by the National Commission for Protection of Child Rights till June 30 this fiscal.
"The National Commission for Protection of Child Rights has reported 2,404, 3,281, 3,340 and 2,270 cases of violation of child rights in 2012-13, 2013-14, 2014-15 and 2015-16 (till June 30), respectively," the Minister said.
Gandhi said the government would set up 36 'one-stop' help centres for helping women who are victims of any form of violence.
The government would look how they function and within three months would take a decision on having 660 such centres, she added.Noting that many laws have been passed to ensure the welfare of women and children, she said that states should look at having at least 33 per cent women in police force and there should be more sensitisation among police.
-PTI