Most of India received optimum rainfall this season so far, with the Indian Meteorological Department (IMD) predicting that the August and September could see a good rainfall.
Though the arrival of the monsoon was delayed by about eight days, the swift progress has ensured adequate rainfall across most parts of the country, except pockets such as Gujarat, Kerala, Jharkhand, and some North-Eastern States.
Regions like Vidarbha and Marathwada, which faced acute water crisis due to two consecutive droughts, have received normal rainfall so far.
Here the distribution of rain from 1 June to 8 August: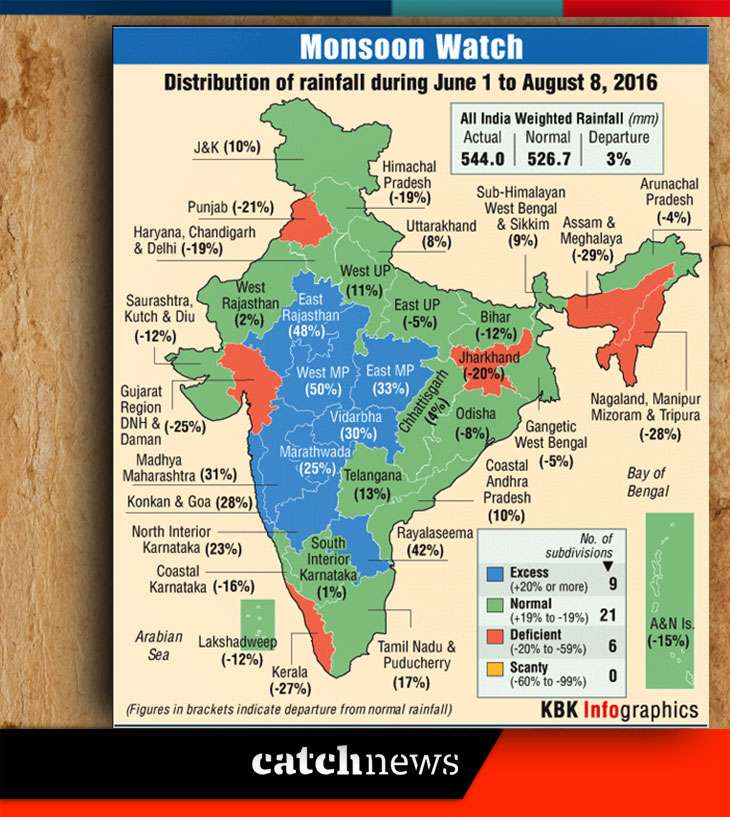 KBK Infographics