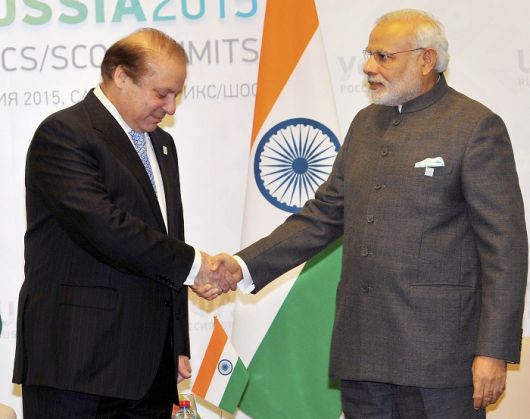 In a bid to strike back at Pakistan, the Indian government has put the Hurriyat Conferences leaders under house arrest. This move comes after Pakistan on 19 August had invited leaders of both the factions of All Parties Hurriyat Conferences (APHC) ahead of the NSA level talks.
Following the invitation, "Ayaz Akbar spokesperson of APHC had said "Chairman Syed Ali Shah Geelani was invited for the talks with Pakistan NSA Sartaz Aziz. A decision on whether to accept the invitation will be taken at a meeting of the Hurriyat Conference."
The invitation was given after Pakistan army chief General Raheel Sharif and Inter-Services Intelligence (ISI) Chief Lt General Rizwan Akhtar called on PM Nawaz Sharif to discuss the upcoming visit of prime minister's advisor on national security and foreign affairs Sartaz Aziz to New Delhi.