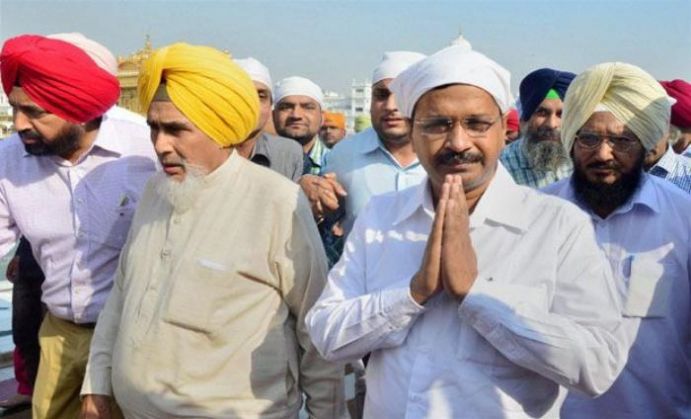 Just as they did during the general elections of 2014, Narendra Modi and Arvind Kejriwal will clash in Varanasi on 22 February this year when the two of them will attend the celebrations of the birth anniversary of Dalit saint Ravidas, reports The Economic Times.
The issue this time is just as political as the last time the two competed for the Varanasi seat: Delhi chief minister Kejriwal's Aam Aadmi Party is contesting the 2017 Punjab assembly polls as, of course, is the BJP.
The celebrations around the saint will see the attendance of more than five lakh followers, most of whom are from Punjab.
While Prime Minister Modi was invited to attend the celebrations, which he will do after going to Banaras Hindu University's 100th Foundation Day, Kejriwal has the Sant Ravidas Temple on his 22 February programme, says AAP's Eastern UP convenor, Sanjeev Singh.