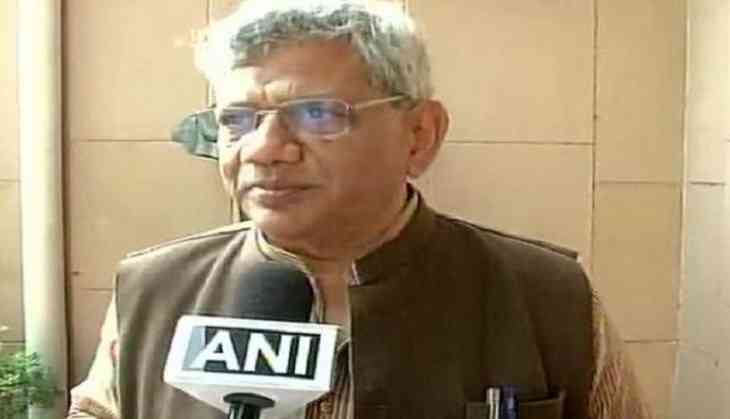 As the fight for the post of the President is underway, Communist Party of India (Marxist) (CPM) general secretary Sitaram Yechury on Monday stated that Member of the Legislative Assembly (MLAs) and Member of Parliament (MPs) should vote for who their conscience speaks for.
Speaking to ANI, Yechury said, "It is our appeal to the government to choose the right person who fits into the position. All the MLAs and MPs should vote for who their conscience speaks for. If the decision is not right then Prime Minister Narendra Modi should make an investigation into this. The Opposition's role is to see whatever and whenever things go wrong; we need to raise our voice".
The voting for the Presidential polls is underway and will last till 5:00 p.m. The counting of the votes will take place on July 20.
There are two candidates in the fray for the coveted post - National Democratic Alliance (NDA) candidate Ram Nath Kovind and Opposition's candidate Meira Kumar.
President Pranab Mukherjee's term is expiring on July 25.
-ANI