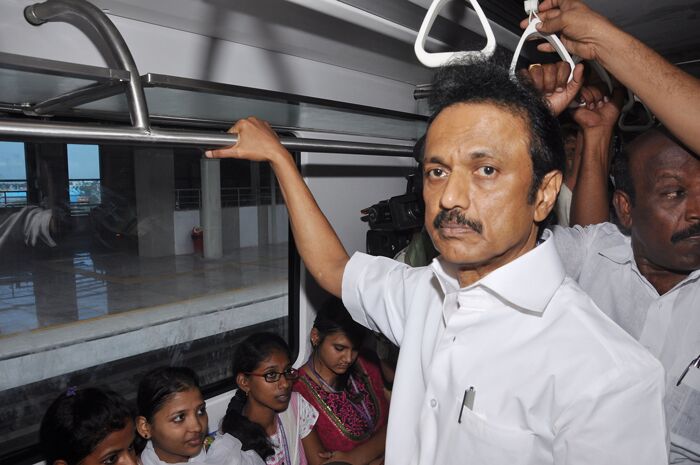 A day after the video of DMK treasurer MK Stalin allegedly slapping a man went viral, the leader today dismissed it as "computer graphics" and blamed vested interests for spreading it.
A video suggestive of Mr Stalin "slapping" the man, who tried to take a selfie with him at Gudalur in Nilgiris district, went viral on Thursday. He was on his second leg of his 'Namakku Naame' (we for ourselves) when the 'incident' occurred.
"It was purely computer graphics (creation), like done some months ago," Mr Stalin said referring to video footage of him allegedly slapping a passenger in a metro train in Chennai in July.
"This was like the videos, where Tamil Nadu Chief Minister without attending any function was shown as inaugurating a scheme and also discussing with officials", he alleged.
Later, Mr Stalin told an interactive session with small industrialists, that he was particular that the party workers did not block the way of public, in their enthusiasm to reach him.
"When the driver came near to take selfie, to protect myself and members of public, I might have pushed and my hand might have toughed the body of the particular person", he said.
-PTI