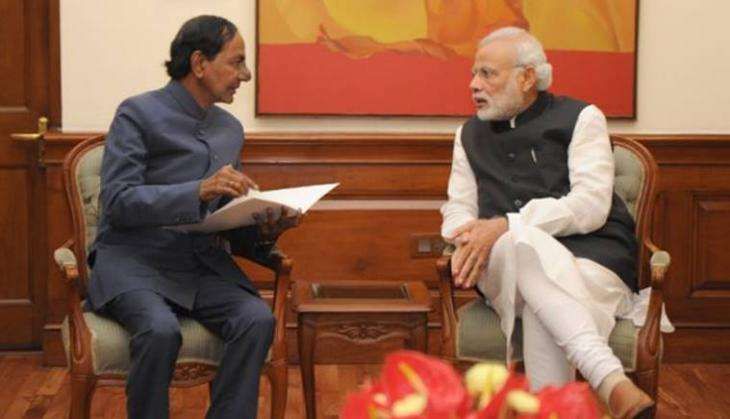 Prime Minister Narendra Modi is set to launch the ambitious Mission Bhagiratha of the Telangana government and lay the foundation stone for NTPC's super thermal power plant in Ramagundam, on 7 August.
He will inaugurate a massive 40,000-crore Telangana state water grid 'Mission Bhagiratha', during his maiden visit to Telangana, reports The Indian Express.
Mission Bhageeratha, to provide safe water through a pipeline at Komatibanda, Gajelwel, in Medak district is the brainchild of Telangana Chief Minister K Chandrashekar Rao.
The PM will also lay foundation stones for the FCIL fertiliser plant in Ramagundam, the Manoharabad to Kothapally railway line, and the Kaloji Narayana Rao Universty of Health Sciences at Warangal, reports The Hindu.
In Adilabad district of the State, PM Modi will dedicate to the nation the 1,200 MW thermal power plant of Singareni Collieries.
According to the report, the fertiliser plant estimates to cost Rs 5,254 crore and is aimed at manufacturing ammonia and urea in two units.
The plant is a venture of National Fertilisers Ltd, Engineers India Ltd and Fertiliser Corporation of India Ltd.
The Prime Minister will later visit Hyderabad to attend a public meeting.