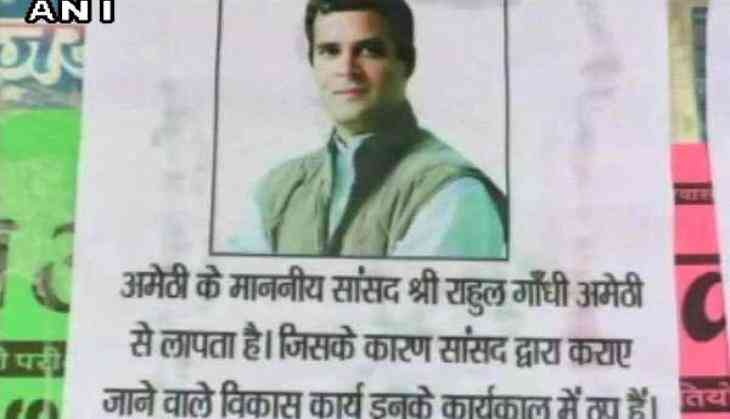 'Missing posters' of Rahul Gandhi pop up in Amethi
Congress vice-president Rahul Gandhi's posters saying ' Rahul Gandhi Missing' surfaced in Amethi on Tuesday.
The posters carry a picture of Rahul saying, "Amethi MP Rahul Gandhi has been missing from the constituency due to which the development work to be undertaken by the MP is not being done. The common man feels betrayed and insulted."
The poster also states that 'anyone giving information about Rahul Gandhi will be rewarded'.
The poster, which has text printed in Hindi with a large photograph of Gandhi reads, "Amethi ke maanniya saansad Shri Rahul Gandhi Amethi se laapata hain" (Respected parliamentarian from Amethi Rahul Gandhi has been missing from his constituency).
Rahul, has been criticised several times by the Bharatiya Janata Party (BJP) for neglecting his constituency. He last visited Amethi around six months ago to campaign for the state election.
In 2014, Rahul Gandhi faced a tough fight from Union Minister Smriti Irani on the Amethi seat.
-ANI