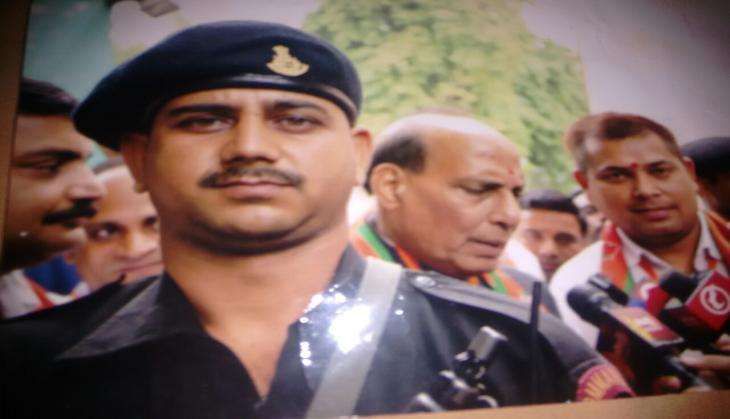 The mobile number of Arvind Sharma - the National Security Guard (NSG) qualified BSF constable who went missing on 1 June from a train near New Jalpaiguri in West Bengal - has been reportedly traced to Bihar.
Arvind's family said that they had last spoken to him on 1 June after he boarded the Kamakhya Special train from New Bangaigaon in Assam to New Delhi.
Abhay Kumar Ojha, a friend of the family, has been tweeting to a number of political leaders, hoping to find leads in the case.
On 7 June, Abhay said that Arvind's phone had been traced to Katiyar in Bihar. Interestingly, Arvind's family live in the Buxar district, and he was scheduled to visit them after "dropping off a package in Delhi".
On the evening of 6 June, his wife Veena Sharma travelled to Assam - along with Arvind's younger brother Jai Prakash Sharma who is a constable in Kolkata police. They will also visit New Jalpaiguri in order to find out more about his disappearance.
Arvind's cousin, Raj Sharma - a constable in the Railway Police Force - said that Arvind was travelling in coach S5, seat number 55 of the Kamakhya Special train along with fellow BSF men Anil and Manish.
When asked about Arvind, Manish said that he did not know him too well. He said that the three had left the BSF headquarters to travel to Delhi together.
"Arvind was in coach S5 and we were in S4, he came to meet us for just two-three minutes and then left," Anil said.
A missing persons report was registered in the matter on 5 June.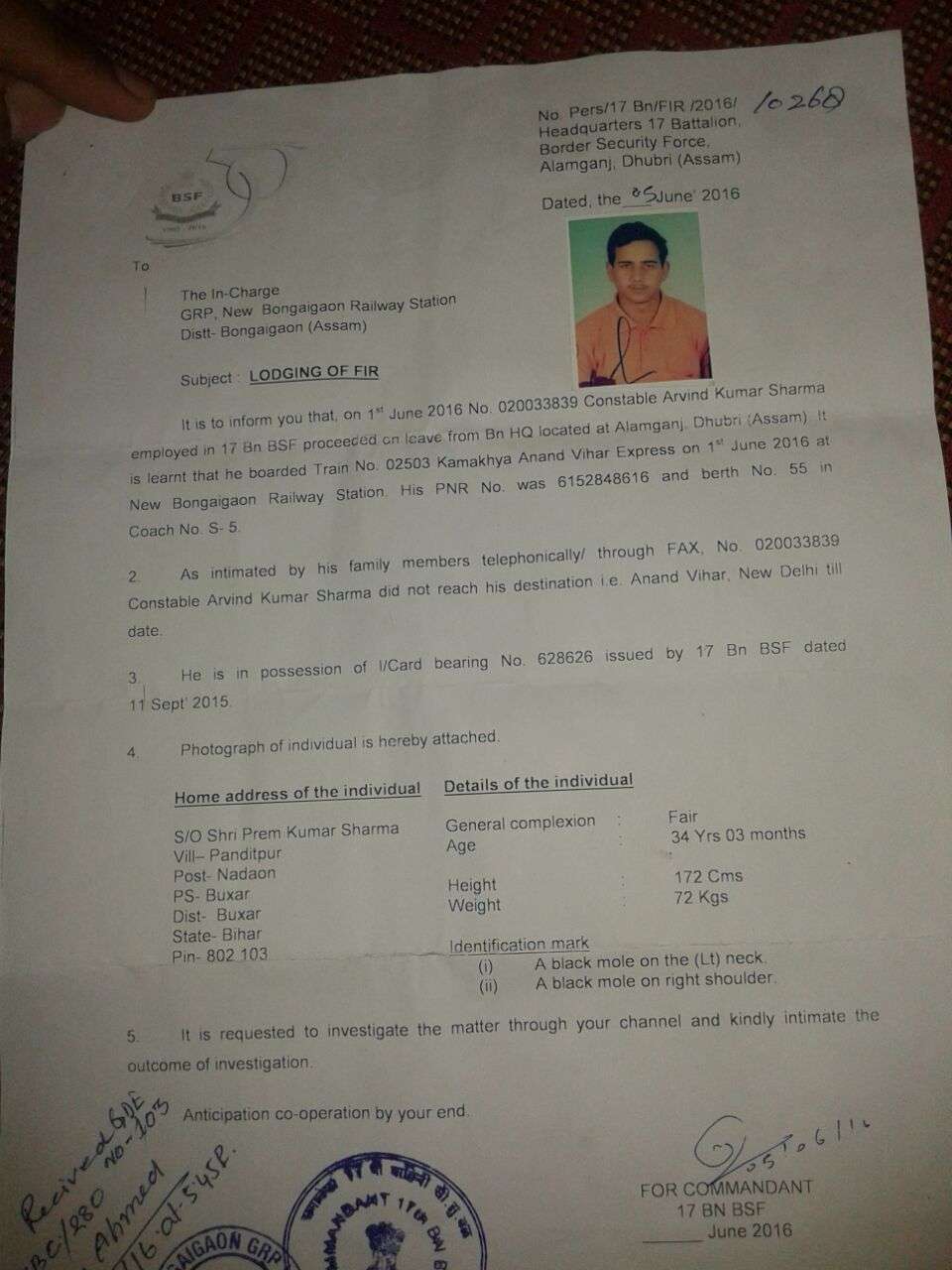 BSF's letter to the GRP to lodge an FIR (Photo courtsey Abhay Kumar Ojha)
Raj said that during his time as an NSG commando, Arvind had served Lalu Prasad Yadav, Rajnath Singh, Mayawati and others for over five years.

Also Read: NSG commando goes missing from a train