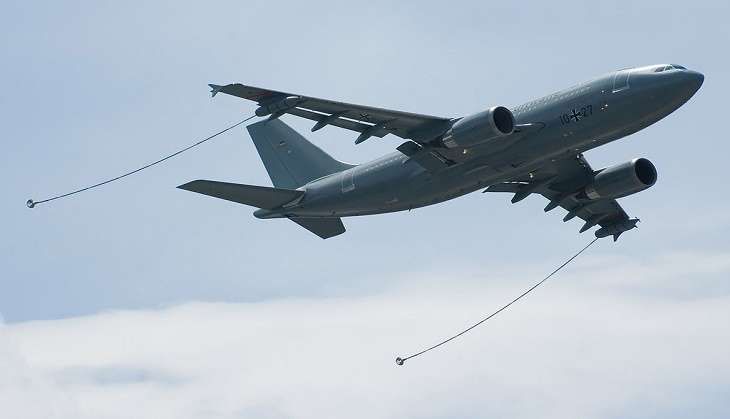 In a flip-flop, the Ministry of Defence (MoD) has cancelled its tender process for six A330 Multi-Role Tanker Transport (MRTT) aircraft from Airbus Defence and Space, according to a report by Janes.com.
Airbus Defence and Space has reportedly said that the MoD terminated the six-year-old US $2 billion tender for six MRTT aircraft for the Indian Air Force (IAF), for which the company's A330 MRTT had been shortlisted.
According to the report, an Airbus official said that they have been notified by the MoD of the withdrawal of the request for proposals (RfP), and that this wasn't the end of the road for the A330 MRTT campaign in India.
Earlier in 2010 also, India had cancelled a tender to buy six mid-air refuelling aircraft for fighter jets in which the EADS Airbus 330 MRTT was the top contender.
The rejection was not explained to anyone. Following the rejection, German Ambassador Thomas Matussek had said that it appeared that quality, performance of the system, state of the technology, reliability were not exactly the criteria. The selection was done only on the label price as it stands