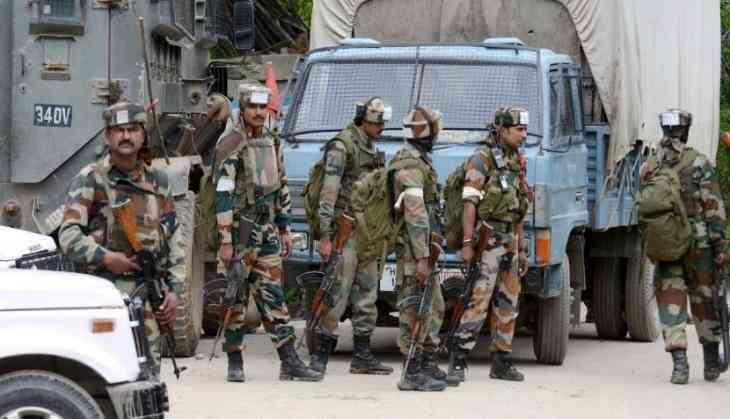 An unidentified militant and a soldier were killed in a gunbattle in Anantnag district of Jammu and Kashmir on Thursday, the army said.
Security forces launched a cordon and search operation in Qazigund area of Anantnag district after receiving tip-off about presence of militants there, an army official said.

The search operation turned into an encounter when the insurgents opened fire on the security forces, he said.
One militant has been killed so far while a soldier laid down his life fighting the ultras, the official said.
He said the operation was in progress when reports last came in.
In another operation, in Panzan area of Budgam district, security forces are locked in a gunbattle with militants hiding in the village, the official said, adding that there were no reports of casualties so far in this operation.
-PTI