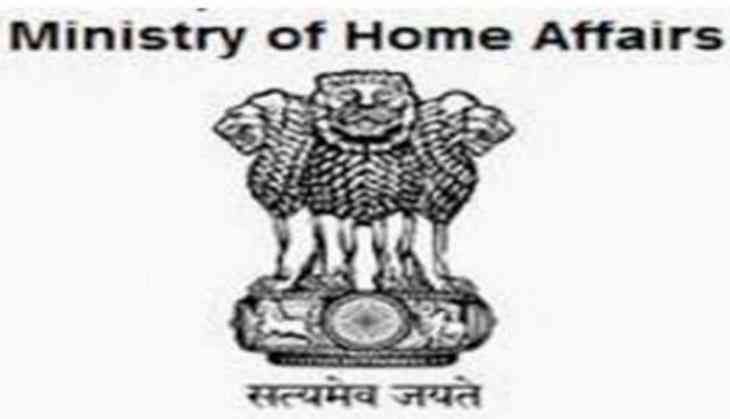 MHA to discuss Kashmir situation in a meet today; NSA likely to participate (ANI)
The Ministry of Home Affairs will discuss Jammu and Kashmir's law and order situation in today's meeting, where Home Minister Rajnath Singh and National Security Agency are expected to participate.
Chairing a meeting of Unified Headquarters yesterday, Jammu and Kashmir Chief Minister Mehbooba Mufti directed the security agencies to undertake youth counseling and ensure that no collateral damage takes place while dealing with the day-to-day law and order situations.
She specifically directed that the culprits be brought to justice if found involved in harassing a community or section of society in the name of a social cause.
The Chief Minister directed the security agencies to improve the Public-Security Force interface and make it a regular affair. She said holding of counseling sessions for youth would not only help the youth ally apprehensions and misgivings about the system but would also give the security agencies a chance to reach out to people through community policing.
The Chief Minister directed the security agencies to exercise restraint while dealing with the provocative situations. She added wherever restraint was exercised, it showed positive results on the ground for the government and helped in maintaining peace and order.
She also directed that the parents of youths be taken into confidence as and when there is some complaint about any youth and in no way should the family be held accountable for the deeds of the said youth.
The Chief Minister directed the security agencies to ensure that inter-community harmony and amity among various sections of society is maintained at all costs. The meeting also deliberated upon the latest security and law and order situation obtaining in the state.
Deputy Chief Minister, Dr Nirmal Singh, Chief Secretary B. R. Sharma, Financial Commissioner and Principal Secretary to Chief Minister B B Vyas, Principal Secretary, Home, R. K. Goyal, Director General of Police, Dr. Sheesh Pal Vaid; GoC in C of Northern Command, Lt. Gen. Devraj Anbu; Corps Commanders of various Army formations operating in the State; Divisional Commissioners of Kashmir and Jammu; senior officers of CRPF, BSF and Jammu and Kashmir Police were present at the meeting.
The meeting was held after Mehbooba returned from New Delhi, where she discussed the situation in the Kashmir Valley with Prime Minister Narendra Modi and Union Home Minister Rajnath Singh.
The meeting comes in the backdrop of the student unrest that has spilled over to the streets of Kashmir over the past week and the killing of a ruling Peoples Democratic Party (PDP) leader in Pulwama on Monday.
-ANI