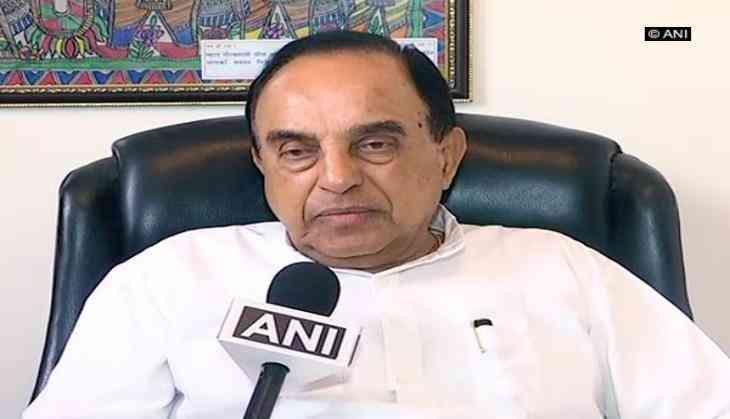 Bharatiya Janata Party (BJP) leader Subramanian Swamy on 10 August opined that the merger of the two factions of the All India Anna Dravida Munnetra Kazhagam (AIADMK) is only a speculation and that there is no substance in it.
Swamy further said that the merger is not possible with an individual as former chief minister Panneerselvam is only a person, and not a party.
"Therefore, a party cannot merge with an individual. Second thing, whatever is being put out in the media, we do not know who is issuing it because VK Sasikala is still the general secretary of the AIADMK and she still enjoys the loyality of all the members. So, I don't know why this drama has been done and at whose behest. Media is being manipulated," Swamy told ANI.
Earlier in the day, Tamil Nadu minister D. Jayakumar expressed confidence over the merger of EPS, OPS factions of the AIADMK and said he hopes it happens soon.
The faction of Chief Minister Edappadi K. Palanisamy has also passed a resolution as per which all the appointments made by AIADMK Deputy General Secretary T.T.V. Dinakaran stand null and void.
"Whatever appointments were made by T.T.V. Dinakaran are not according to the party law. We request the party cadre to ignore them," a leader of EPS faction said.
On August 7, Palanisamy said he expects the much-anticipated-but-delayed merger of the two factions of the AIADMK.
"I expect to see it soon," he told reporters.
His remark came after the leader of the Puratchi Thalaivi Amma faction led by O. Panneerselvam said it had had not heard from the former on the merger talks.
Former chief minister Panneerselvam had last week said that the leaders in the rival camp were "only making comments" on the unification, but not making much effort.
Earlier in the Month, Dinakaran assured that the party is working towards the merger of the faction, adding it could even take place before October 17.
-ANI