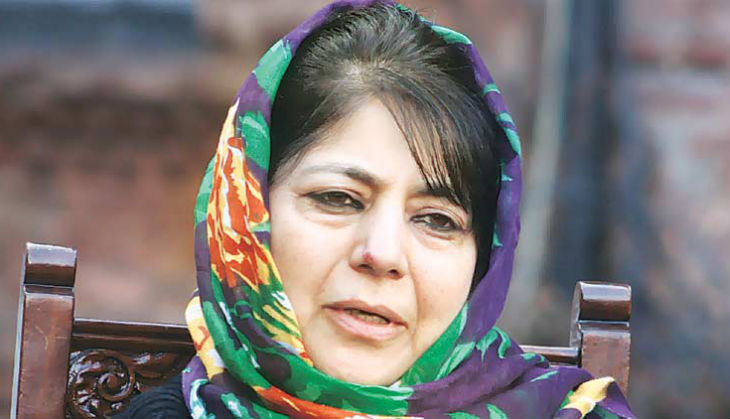 On the occasion of the 86th Kashmir Martyrs' Day, Chief Minister Mehbooba Mufti on Wednesday appealed to the people of the Valley to maintain peace.
"We should take into consideration that many jawans have sacrificed their lives for us. We must protect the legacy for which martyrs sacrificed their lives in 1931. We must protect and preserve that. We should maintain peace. I appeal to the people of Jammu and Kashmir to maintain peace in the Kashmir Valley," she told the media here.
"There are some elements here who want to disrupt peace and want to destroy the atmosphere. We shouldn't give in to them and maintain peace," she added.
Mehbooba and former Jammu and Kashmir chief minister Omar Abdullah paid tributes to the martyrs of 1931.
The Kashmir Martyrs' Day is observed on both sides of the LoC to commemorate the supreme sacrifices of Kashmiri martyrs in 1931 when the Dogra troops shot dead 22 Kashmiris in front of the Central Jail, Srinagar.
Mehbooba's appeal comes at a time when the Valley is seething over the killing of Hizbul Mujahideen commander Burhan Muzaffar Wani.
The death toll in the clashes between protesters and security forces in Kashmir crossed 30, while normal life remained paralysed due to curfew-like restrictions and separatists-sponsored strike .
Prime Minister Narendra Modi yesterday chaired a high-level meeting in the national capital where he appealed to maintain peace and calm in the Valley.
"The Prime Minister has hoped for peace and appealed that innocent lives are not disturbed," minister of state in Prime Minister's Office Jitendra Singh told the media after the meeting.
-ANI