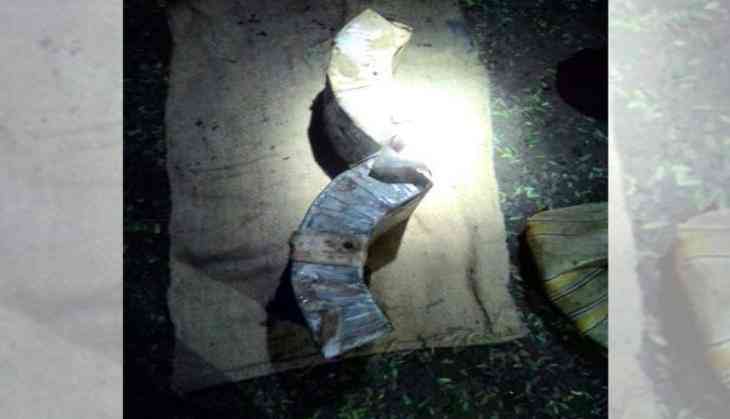 Recovery of Improvised Explosive Devices (ANI)
The Meghalaya Police recovered two powerful Improvised Explosive Devices (IEDs), on 13 September, suspected to have been left behind by the fleeing cadres of the Garo National Liberation Army (GNLA) after their encounter with the security forces recently.
On Sunday last, the Meghalaya Police had raided a GNLA hideout at the Kenibadima village under the Chokpot Police Station limits.
The recovery took place at about 8:30 p.m. last evening.
"The IEDs were diffused by the bomb squad today", said Abraham Sangma, the SP of South Garo Hills.
"The presence of the claymore type IEDs points to the fact that the outfit was looking to use them against police personnel who came for operations," the SP added.
About two months back, a photo of Rajkhowa in the South Garo Hills was recovered by the central intelligence agency.
The special force -10 and CRPF's CoBRA commandoes - has been on a search since Sunday to nap the GNLA cadres and their leaders, who are on a run in the jungles of Garo Hills.
-ANI