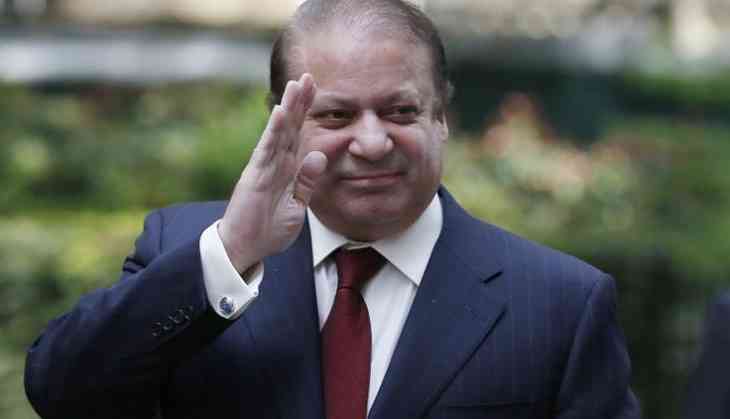 A four-member medical team, formed by Pakistan Institute of Medical Sciences, reached Rawalpindi's Adiala jail on Monday to check the health condition of ousted prime minister Nawaz Sharif, who is reportedly 'on the verge of suffering a kidney failure'.
According to Geo TV, the team, led by Dr Shajee Siddiqui, consists of gastroenterologist Dr Amir Maqbool along with cardiologists Dr Naeem Mulk and Dr Sohail Tanvir.
A mobile laboratory has also been taken to Adiala jail.
According to some reports late on Sunday, the jailed former prime minister had developed medical complications that necessitated his transfer to a hospital from prison.
The Express Tribune, attributing to sources, reported that urea nitrogen in Sharif's blood had climbed up to dangerous levels, his heartbeat was irregular and that he was suffering dehydration and excessive sweating.
A caretaker government source, however, told the English daily that the three-time prime minister is being medically examined on a regular basis in the jail, where his prognosis appeared to be normal.
Nawaz Sharif and his daughter Maryam were arrested, on July 13, on arrival in Lahore from London, after they were convicted by an anti-corruption court earlier this month.
Sharif was convicted in absentia and sentenced to 10 years in prison and was imposed fine of 8 million pounds after the so-called Panama Papers disclosed that his family has four apartments at Avenfield House- a luxury building in London.
Maryam was sentenced to seven years in prison and a fine of 2 million pounds, even as the family denied the wrongdoing.
The convictions bar the father-daughter duo from contesting the July 25 general elections, dealing a blow to their political ambitions.
(ANI)