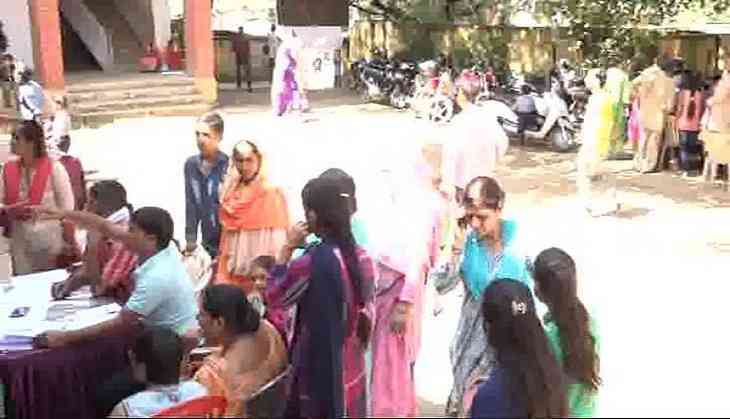 A medical assessment-cum-measurement camp was organised for specially-abled children under the Centre-sponsored Samagra Shiksha Abhiyan (SSA) in Jammu and Kashmir's Udhampur.
The camp, which was organised on Sunday at the campus of a school, hosted around 200 specially-abled children of the age group 6-18 years from Udhampur, Tikri and Jib.
The camp was aimed at assessing the artificial enhancement needs of these children. After the check-up, the children will be provided with aids like hearing aid, wheelchairs', artificial limbs, etc later.
Speaking to ANI, Mohd Sadiq, the father of a specially-abled child, thanked Prime Minister Narendra Modi and the Central Government for launching such schemes which is beneficial for poor and needy people.
"We are thankful to the Central Government and Prime Minister Narendra Modi for providing such scheme which is helpful for poor and needy people. The doctors here are helpful and advised us proper medications for our specially-abled children," the father said.
Meanwhile, Anita, District Resource Person Children with special needs, said, "We are organizing such schemes in Jammu and Kashmir. Benefits like hearing aids, wheels chairs, and other things will be provided to children after the check-up. The scheme is organised by the Central Government."
(ANI)