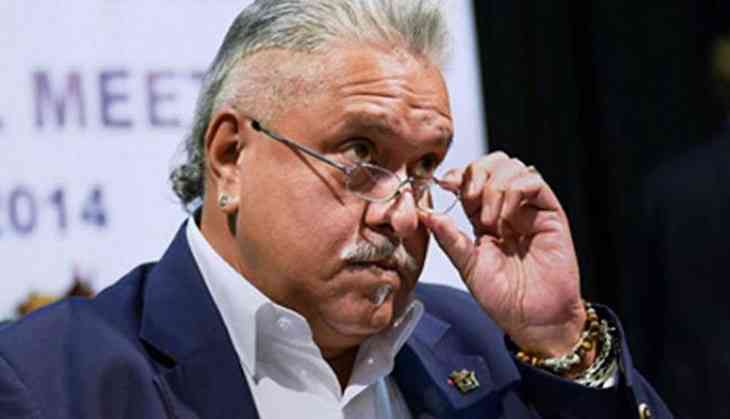 At least 53 persons, including liquor baron Vijay Mallya, are facing prosecution complaints from the Directorate of Enforcement under the Prevention of Money Laundering Act, 2002, and they are absconding, the Ministry of External Affairs (MEA) has said.
This information was given by General (Retired) V.K. Singh, the Minister of State for External Affairs in written reply to a question in Rajya Sabha today.
He said that it has not received any request from the Directorate of Enforcement or the Ministry of Home Affairs for extradition of persons mentioned in the list in connection with cases under Prevention of Money Laundering Act, 2002.
The Ministry of Home Affairs, the nodal ministry for Mutual Legal Assistance Treaty (MLAT) in Criminal Matters, has conveyed that the India-UK MLAT in criminal matters does not cover the subject to bring back persons under investigation.
However, the CBI had submitted extradition request in respect of Mr. Vijay Mallya regarding the case under Indian Penal Code, 1860 and Prevention of Corruption Act, 1988 for his extradition from UK.
The extradition request has been sent to UK for their consideration under bilateral extradition treaty.
The persons listed are as follows:
1.Anil Jain
2.Abdul Karim Jaka
3.Yash Dilip Jain
4.Satyanarayan Tarachand Jaju
5.Pukhraj Anandmal Mutha
6.Vikram Jayantilal Choksi
7.Munnichand S.Bhandari
8.Rakesh Shyamlal Jariwala
9.Surendra Kumar Dungarwal
10.Surendra Singh Siddhu
11.Ajit Annu Kamath
12.Vinod Gangaram Datta
13.Amit Khicha
14.Uritkhinbam Budhichandra Singh
15.Bilal Haroon Galani
16.Kangujam Premjit Singh
17.Madan Lal Jain
18.Longjam Ningol Kangujam Ongbi Elizabeth Devi
19.Meena Madan Lal Jain
20. Kangujam Sanajaobi Devi
21.Parmeshwar Arjun Pareek
22.M.Komiruddin alias Kalimuddin alias Karimuddin
23.Javeri Jain
24.Paramjit Singh Sandhu
25.Jayesh Jain
26.Gulshan Masih
27.Kavit Kedia
28.Vijay Mallaya
29.Mukesh Jain
30.Nitish Thakur
31.Irfan Furniturewala
32.Pasha@satyanarayan
33.Sunil Kothari
34.Jagadeesh Alaga Raja
35.Harshad Maganlal Modi
36.Anjana Choksi
37.Deepak Shenoy
38.Kustubh Choksi
39.Santosh Naik
40.Ravindra Deshmukh
41.Sarfaraj Godil
42.Ajit Satam
43.Mukund bhai
44.Gangadharam G Yeligetti
45.Ashvin bhai
46.Vijay Kothari
47.P.Umesh Chandra
48.Sridhar Dhanapal
49.Dipak kumar Vitthal Das
50.Harpreet Singh
51.Patel Ashwin Haribhai
52.Amit Kumar
53.Urvish Dilipbhai Shah
-ANI