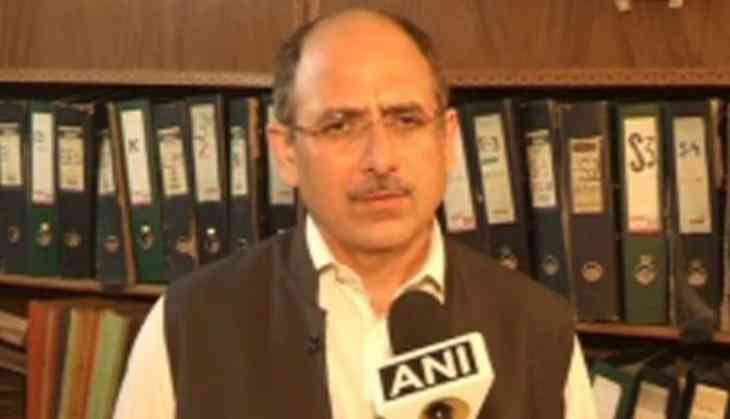 MCD polls victory is triumph against politics of 'excuses': BJP (ANI)
Taking a dig at the opposition after retaining the three municipal corporations in the national capital for the third term in a row, the Bharatiya Janata Party (BJP) on Thursday stated that this victory has put an end to the trend of blame-game.
BJP leader Nalin Kohli told ANI, 'The people of Delhi have given a decisive mandate against this politics of allegations, accusations, and excuses. Perhaps they will learn from it.'
Thanking people of Delhi for trusting the party, Kohli also assured them that the BJP will keep working on their agenda of 'sab ka sath sabka vikas'.
Meanwhile, another BJP leader S. Prakash revealed that after losing to the BJP in the Delhi civic polls there is a big turmoil in Congress party.
Prakash told ANI, 'Former chief minister Sheila Dikshit has blamed Ajay Makan for a debacle in MCD polls. So, the Congress party is in disarray. On the other hand, the Aam Aadmi Party is on denying mode.'
'BJP is the only party which has won the trust of Delhi people,' he added. The BJP swept the polls to Delhi's three municipal corporations, North, East, and South winning 181 seats out of 270 seats on Wednesday.
The party succeeded in retaining power in the three civic bodies for the third consecutive term. The AAP with 48 seats finished second, Congress with 29 seats third.
12 seats went to others including Bahujan Samaj Party (BSP), Samajwadi Party (SP), Indian National Lok Dal (INLD) and Independents.
Reacting to poll results, senior BJP leader and Union Minister M. Venkaiah Naidu said, the result is a message for AAP to give up negative politics and work for constructive politics.
He rejected AAP allegations of EVMs tempering terming them as wild and baseless. Delhi BJP Unit Chief Manoj Tiwari also lauded Prime Minister Narendra Modi and party chief Amit Shah's leadership and policies for the victory.
-ANI