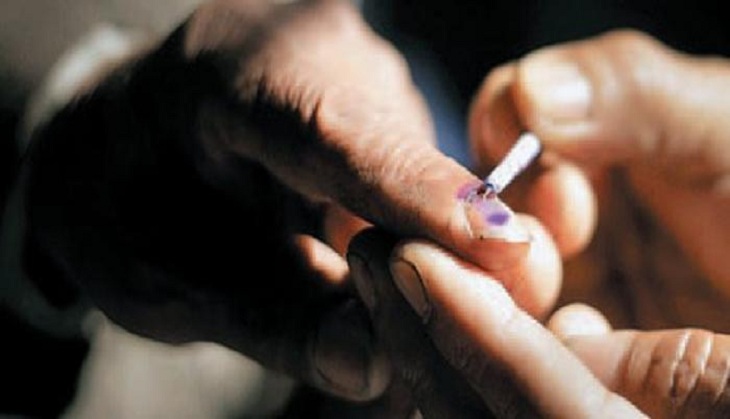 Counting of votes is underway in the 13 wards of Municipal Corporation of Delhi (MCD) bypolls in the national capital.
45.9% of the 6,68,870 voters exercised their franchise in the high-stake bypolls for the wards falling under South Delhi Municipal Corporation (two seats), New Delhi Municipal Corporation (four) and East Delhi Municipal Corporation (two) being considered as the first litmus test for the Aam Aadmi Party (AAP) which is in power for over a year.
The AAP, contesting the municipal elections for the first time, claimed it would win all 13 seats.
All three major parties in Delhi including the Bharatiya Janata Party (BJP) and Congress have staked claim to win the civic body bypolls.
The 13 wards which went to the bypolls are Quamruddin Nagar, Shalimar Bagh (North), Ballimaran, Nawada, Vikas Nagar, Matiala, Nanakpura, Munirka, Bhati, Tehkhand, Khichripur, Jhilmil and Wazirpur.
The BJP, which has a strong hold over the civic bodies since 2007, is trying to beat the anti-incumbency factor by targeting the AAP government.
Here are the latest updates:
- AAP has clinched 5 seats, Congress and BJP won 4 and 3 seats respectively.
- MCD Bypoll results for 12 seats have been declared, AAP has clinched 4, BJP won 3, while Congress has bagged 4 seats.
- AAP's Anil Malik wins Nanakpura seat by 552 votes
- Ashok Bhardwaj of Congress has won Qamaruddin Nagar seat by 7434 votes.
- Congress leader Anand Kumar has won Khichripur seat by 2419 votes
- So far, the BJP has won Nawada, Wazirpur and Shalimarbagh Bagh, while Congress has bagged the Jhilmil, Khichdipur and Munirka seats. The AAP is leading in three seats.