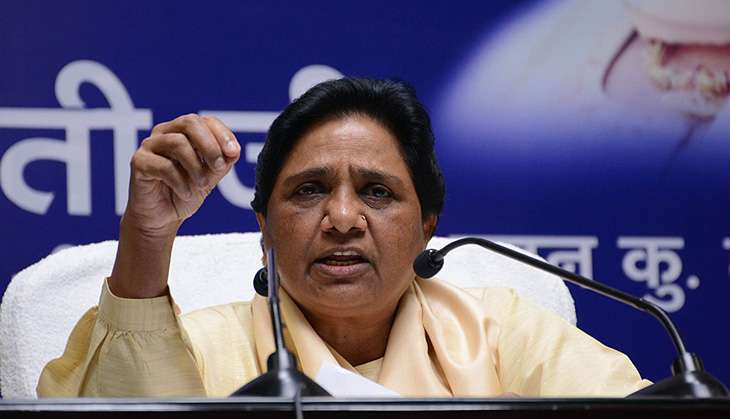 The Congress Party on Friday said Mayawati should answer as to how gangster turned politician Mukhtar Ansari is so relevant in a clean image that the Bahujan Samaj Party (BSP) supremo is trying to project.
"These are election time. The BSP has been talking about clean politics without gunda politics involved. Now I think this time that Behenji answers these questions how is Ansari so relevant in a clean image that she is trying to project? This is a tough question that the BSP will have to answer in the context of the upcoming elections in Uttar Pradesh," Congress leader Tom Vadakkan told ANI.
Four-time MLA Mukhtar Ansari, who is currently lodged in Lucknow jail, will contest from the Mau assembly constituency on Bahujan Samaj Party (BSP) ticket in next month's polls.
This was confirmed by Mayawati, who said that Mukhtar is being taken back in the party as the allegations against him have not been proved yet.
The gangster-turned-politician's son Abbas and brother Sibgatulla have also joined the party and they will be contesting the elections from Ghosi and Mohammadabad assembly constituencies respectively.
Mukhtar had earlier won a seat from Mau in 1996 on a BSP ticket.
Quami Ekta Dal, formed by Ansari and his brothers in 2010, merged with the Samajwadi Party (SP) last year which was opposed by Uttar Pradesh Chief Minister Akhilesh Yadav.
The merger was expected to be discontinued with Akhilesh becoming national president, which was confirmed once the party announced its party candidate from Mau seat.
-ANI